A white nectarine salsa with a subtle sweetness, earthy flavours and just a hint of spice. Excellent with fresh tortilla chips or served on chicken or fish.
I didn't use to make much in the way of salsas or dips/spreads. But looking at my archives, it seems that their existence has really increased in the last year. I mean, I did plenty of lemon curd, the occasional marmalade or chutney, and hummus but not a lot of other savory things. Not having many people in a household means that you just don't go through that much, so unless you can preserve it for a month or two, most recipes make too much.  But a few versatile spreads are nice to have on hand to add to a slice of bread with an egg when you're rather tired.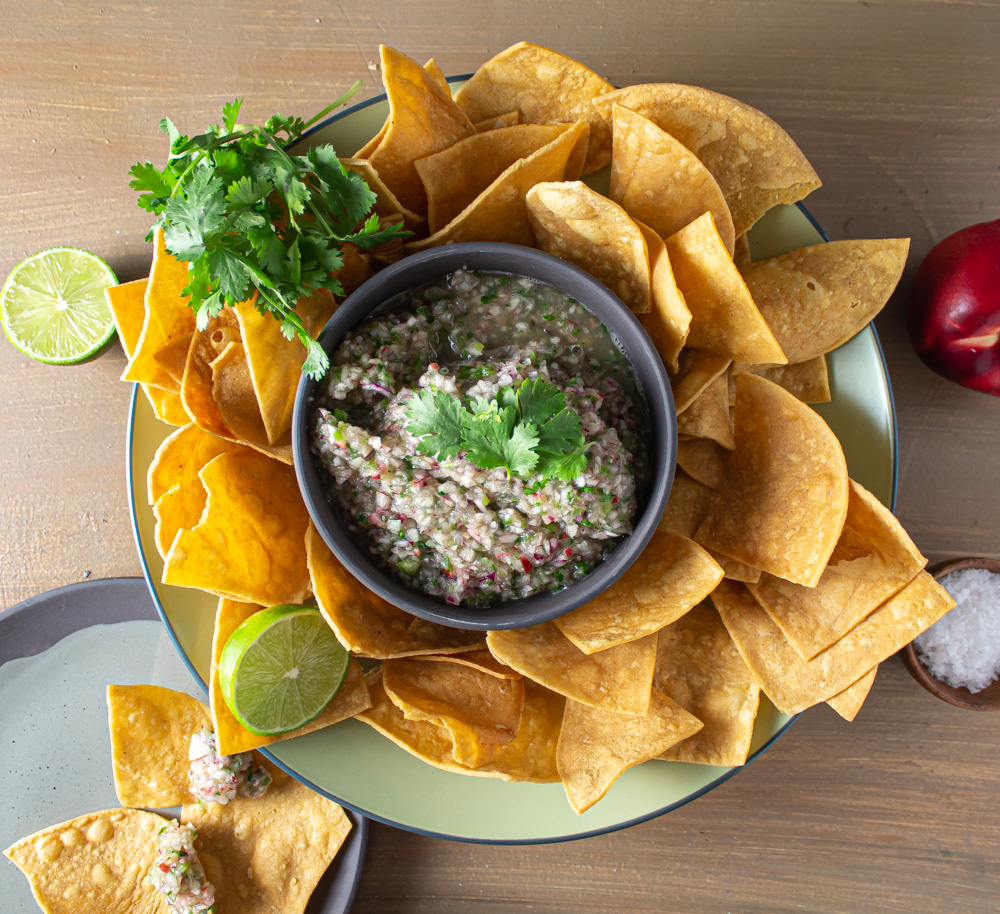 I'm not fan of hot spicy things. It completely wipes out the rest of the flavours for me. I would rather taste my food than have my epithelial cells toasted. Yes, yes, many people say that spicy adds to the flavour, but not for me. So this is a mild salsa. The flavours are about the nuances of the sweet, earthy, sharp ingredients, with just a hint of spice. You can add more spice by including the jalapeno ribs and seeds and adding a bit more, but I would implore you to try it with less first to appreciate the other flavours.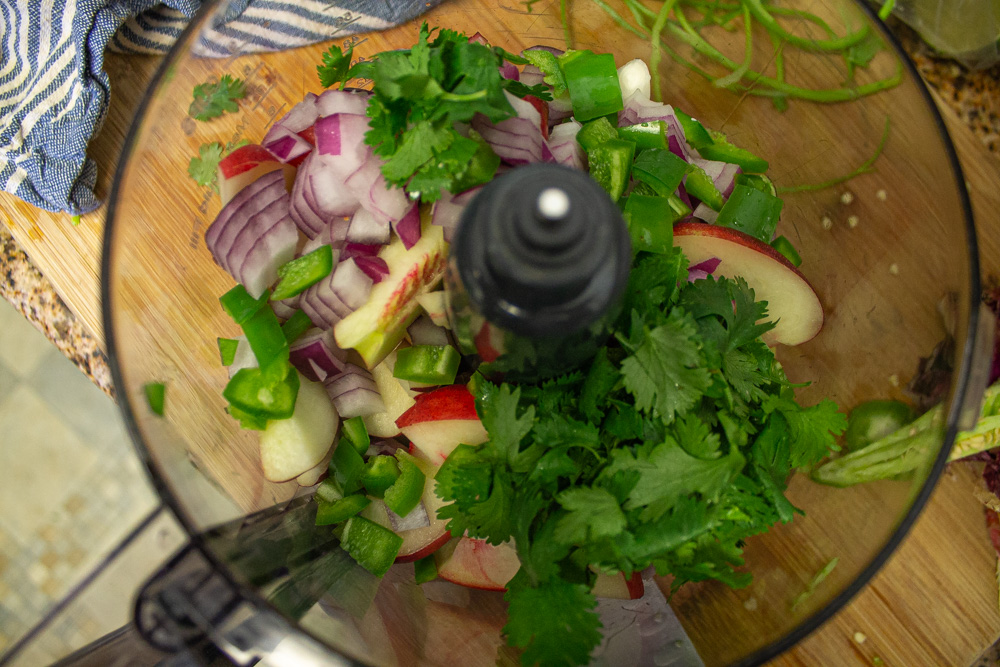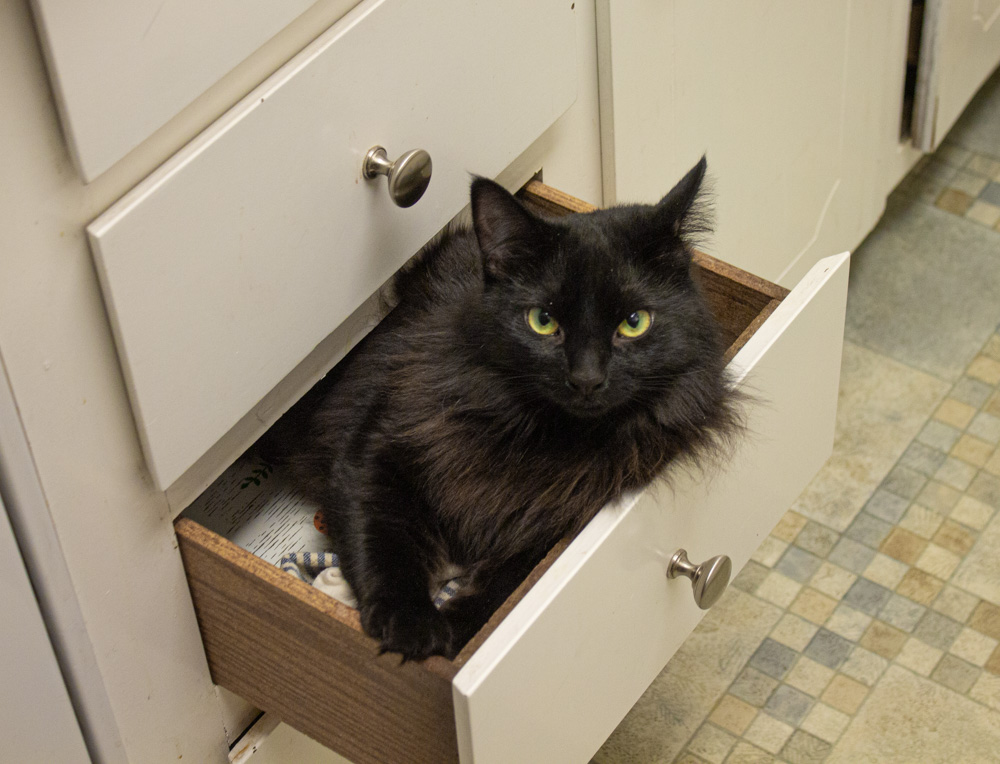 And totally unrelated, but I finally got a good quality image of Brun doing her amusingly exasperating trick of opening the kitchen drawers and climbing in. Yes, she can open every drawer and cupboard in the kitchen. Creates a bit of chaos sometimes. I love my little monsters, but they can be very much in the way. At least she didn't try to eat the cilantro while I was photographing it. For once.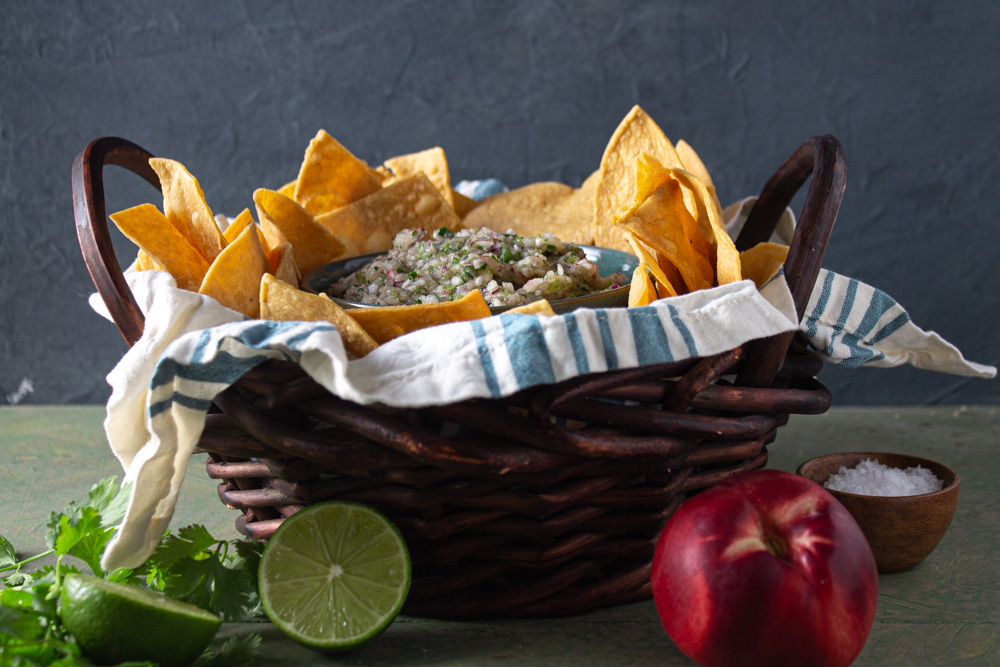 White Nectarine Salsa
Ingredients
4

med/550g white nectarines

just ripe, not soft

¼

med/100g red onion

2/80

g

jalapenos

¼

+ 2 tbs/14g fresh cilantro leaves

½

tsp

salt

1

tbs/15ml lime juice
Instructions
Slice nectarines off the pit into medium/large chunks. Dice the red onion.

For a milder salsa, slice the jalapenos, removing the seeds and ribs before dicing. For a spicy salsa leave the seeds and ribs in.

Combine nectarines, onion, jalapenos, and salt in a food processor. Blend until coarse. Taste and add more jalapeno if necessary for your taste.

Add cilantro and lime juice and continue processing until finely minced. Best served the same day.