A versatile sauce made from any leftover greens you have, with a hint of garlic and spring onion. Good as a dip or a spread!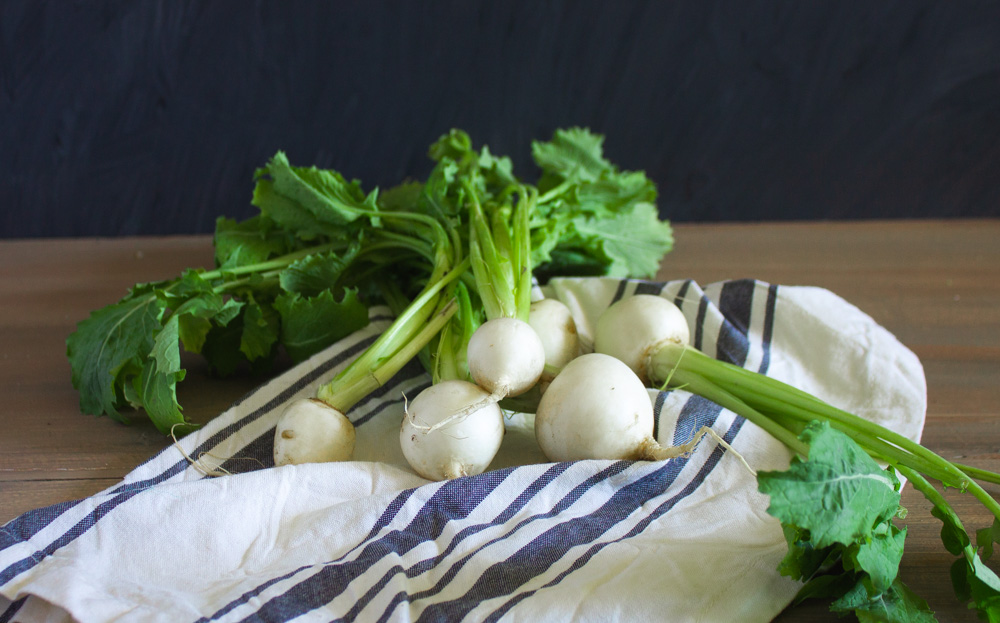 Ever wonder what to do with radish, turnip, or even carrot greens? You could certainly make pesto variations, and I suppose this is one – with a few tweaks.
What greens can be used for this? Almost any. I haven't tried a significant portion of kale or beet greens, and I'm guessing those would change the texture and processing time given their thicker cuticle (that's the exterior part that makes a leaf stiff – not in reference to a nail bed), but flavour-wise they should work. Though beet greens are definitely going to change the colour!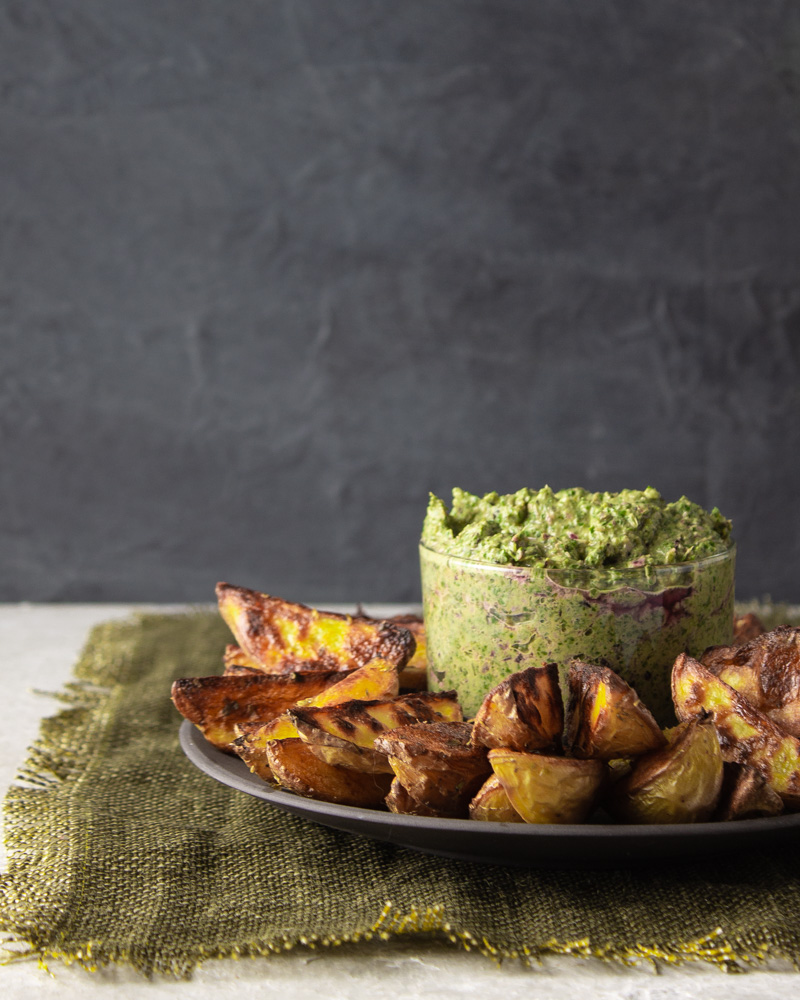 I started off presenting this just as a dip for some oven roasted potato wedges, but once I started using it on other things, I realized I needed to include them so show off the diversity.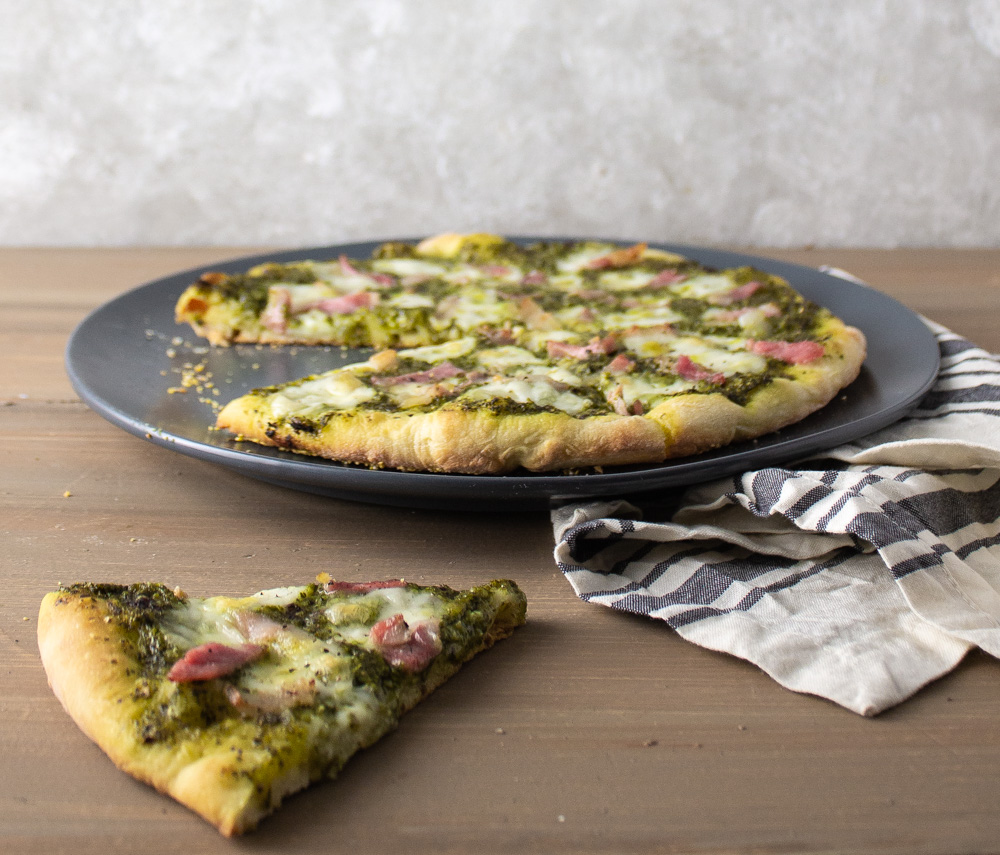 As a base for pizza, with pancetta and fresh mozzarella. I tried out SugarLoveSpices' basic dough on this one (I've been trying to create my ideal pizza dough). Or if you want something thicker, there's my flatbread dough here.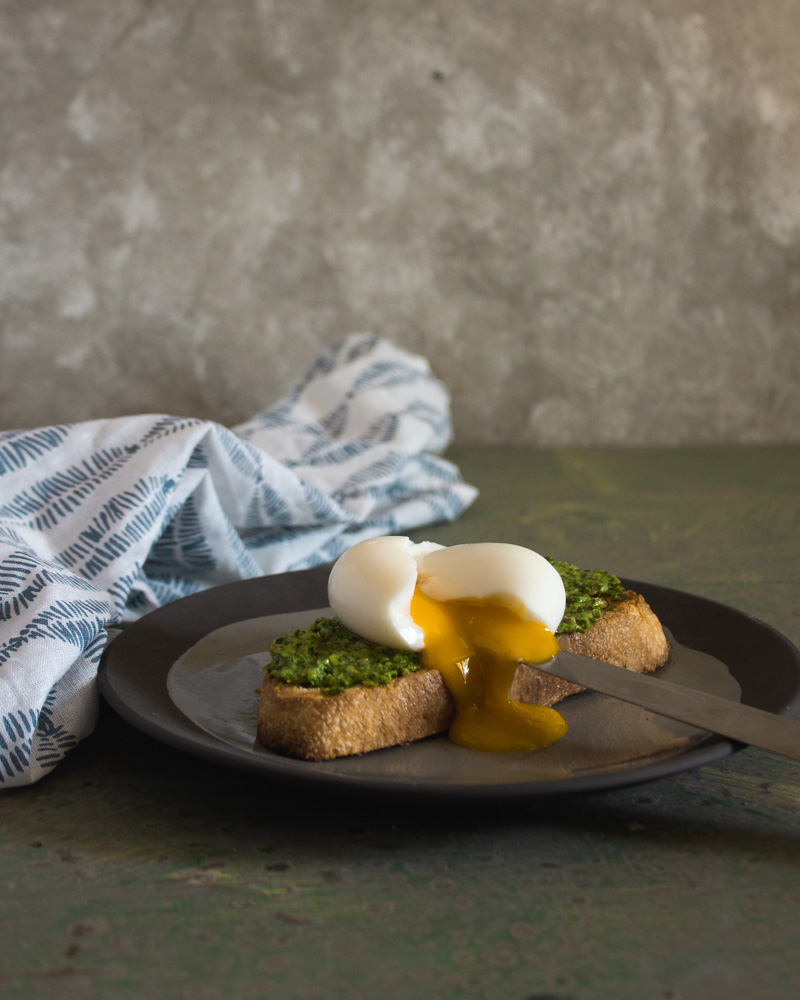 Mixed Greens Spread
Ingredients
½

lb/200g mixed greens

radish, turnip, mustard, carrot tops

1

med/75g spring onion

2

med/20g green garlic

15g regular garlic

2

tbs/30ml lemon juice

3

tbs/45ml olive oil

1-2

tbs/15-30ml mayonnaise*

¼

tsp

salt
Roasted Potato Wedges
1 ¼

lb/600g yukon gold or other creamy potatoes cut in 1/6ths

1

tbs/15ml olive oil

¼

tsp

salt

½

tsp

dried oregano
Instructions
For the greens spread:
Process everything together in a food processor or blender on high for 3-5 minutes until fairly smooth.

Can be stored in the freezer for up to 2 months.
Potato wedges:
Preheat oven to 400F. Line a baking sheet with foil.

Toss potato wedges in olive oil and spices until coated.

Spread out on line baking sheet so that one side of each wedge is in contact with foil.

Bake first side for 15 minutes. Flip each wedge and bake second side for 10-13 minutes until crispy.

Serve warm.
Notes
*For a pizza spread or toast, I recommend less mayonnaise.