This page may contain affiliate links to outside products including the Amazon Associates program, from which I earn a commission on qualifying purchases. Read full disclosure policy here.
An amazing citrusy cake with stabilized whipped cream and multiple types of citrus fruits and a slightly caramelized glaze.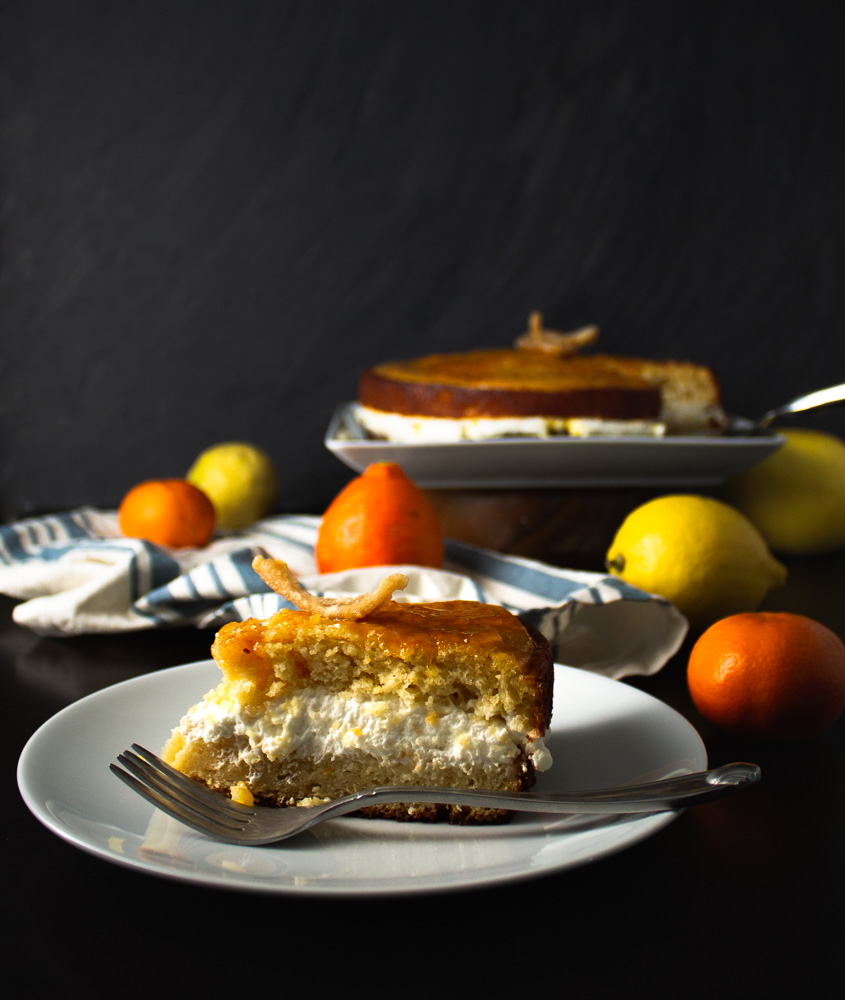 Well here's another creamy citrus dessert before it gets too far away from citrus season. In this cake I originally used tangelo, lemon, and mandarin, but you could use a variety of different fruits. Using grapefruit in the cake and orange for the glaze would also be great. It you want an intense orange flavour, you could certainly use orange in all layers.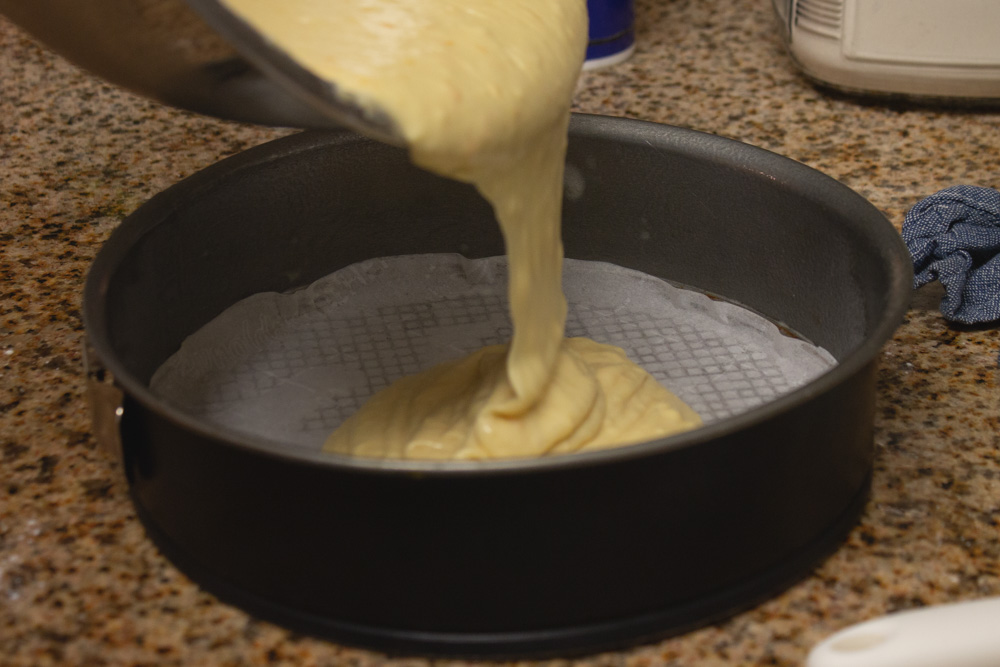 I started off considering a loaf cake with a glaze and serving cream alongside, but I rarely make layered cakes and I though it would be fun. Also it was my birthday week and I was having fun with decorated cakes.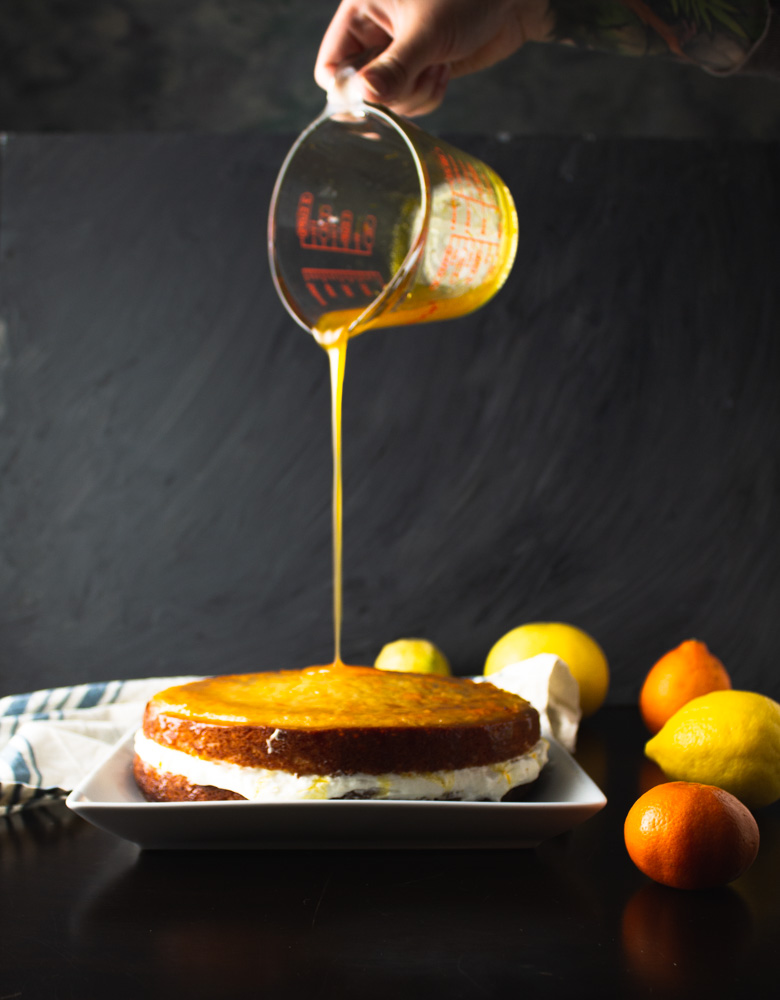 Science Nerdy Babble
Adding starch to a fat emulsion helps to stabilize it. Starch is a polysaccharide, meaning a long chain of carbohydrate (saccharide) molecules. For reference, sucrose (table sugar) is a disaccharide and glucose is a monosaccharide (I have a bit more discussion about glucose here). These long chains help the stabilization of the cream – hence the benefit of adding corn starch to the whipped cream. Another option is powdered sugar since it contains potato or corn starch. Unfortunately I find it gets too sweet adding enough to stabilize it, so I prefer granulated sugar with additional corn starch.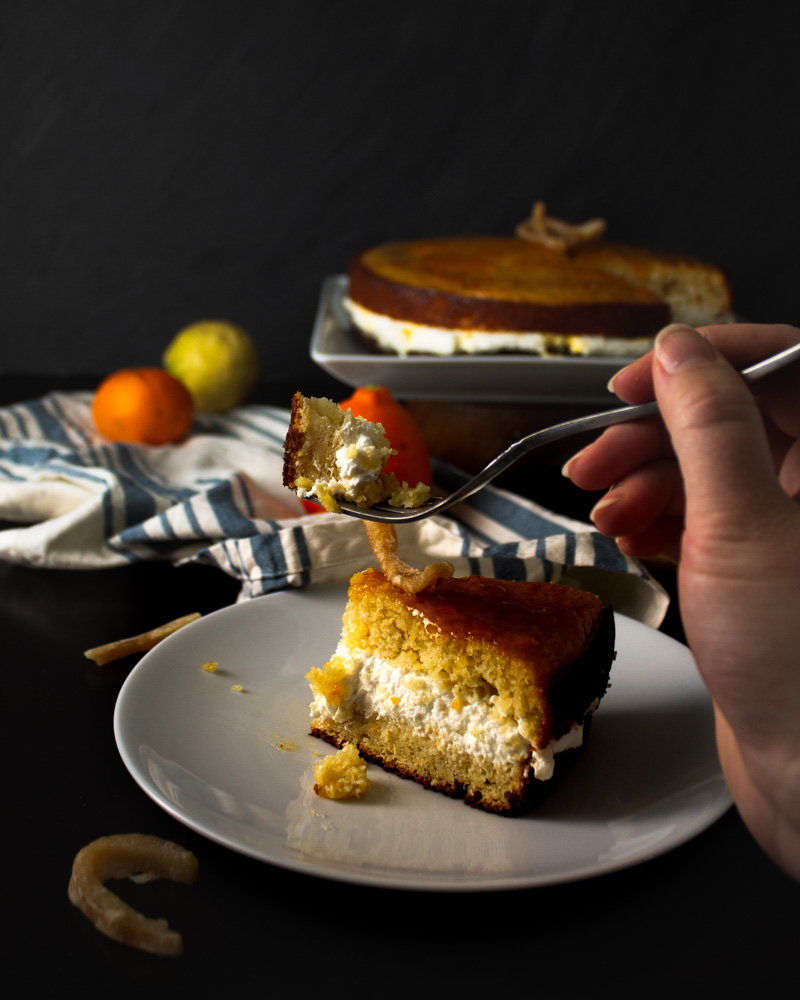 Triple Citrus Cake
Ingredients
Cake:
1/3

c/80ml vegetable oil

1

c/240ml plain yogurt

1

tbs/6g tangelo zest

or orange

¼

c/60ml tangelo juice

or orange

½

c

sugar

½

c

brown sugar

2

lg eggs

1 ¾

c

all-purpose flour

1 ½

tsp

baking powder

½

tsp

baking soda

¼

tsp

salt
Filling:
1

c

heavy cream

½

c

crème fraiche

1 ½

tbs

lemon zest

3

tbs

granulated sugar

2

tsp

corn starch
Glaze
1

c

powdered sugar

1

tbs

mandarin zest

¼

c

mandarin juice

Optional: candied citrus zest to garnish
Instructions
Preheat oven to 350F. Grease, flour, and line the base of a 9" springform pan with parchment paper.

Beat eggs with sugars until ribbons drip from the whisk. Blend in oil, yogurt, juice, and zest.

Gently blend in remaining dry ingredients. Pour into prepared spring form.

Bake for 35-40 minutes until a skewer inserted comes out with just a few crumbs. Allow to cool in pan for 15 minutes before removing ring. Allow to cool completely.

Whip cream to soft peaks. Add corn starch, sugar, and lemon zest. Whip to stiff peaks.

Fold in crème fraiche. Cover and return to fridge until ready to assemble.

Once cake is cool, cut in half with a serrated blade.

Place bottom half of cake on a plate or cardboard cake round. Spread cream on cake and cover with other half.

Heat glaze ingredients in a sauce pan, swirling gently, until sugar is dissolved. Bring to boil for 30 seconds.

Pour over top of cake in a circular motion. Garnish with candied citrus zest if desired.