Delicately flavored romanesco mixed with white beans and green onions with just a hint of spice tops this pasta for a quick vegetarian meal.
Romanesco is one of those vegetables I really enjoy when it's in season, since it is very hard to find out of season. Fortunately, the new CSA has been providing. I think I might be running out of innovative options for cooking with romanesco. Unlike cauliflower or broccoli, it has such a delicate flavor that I really don't want to drown in sauce or over-cook. Also, it just looks pretty with that Fibonacci spiral – you're eating science!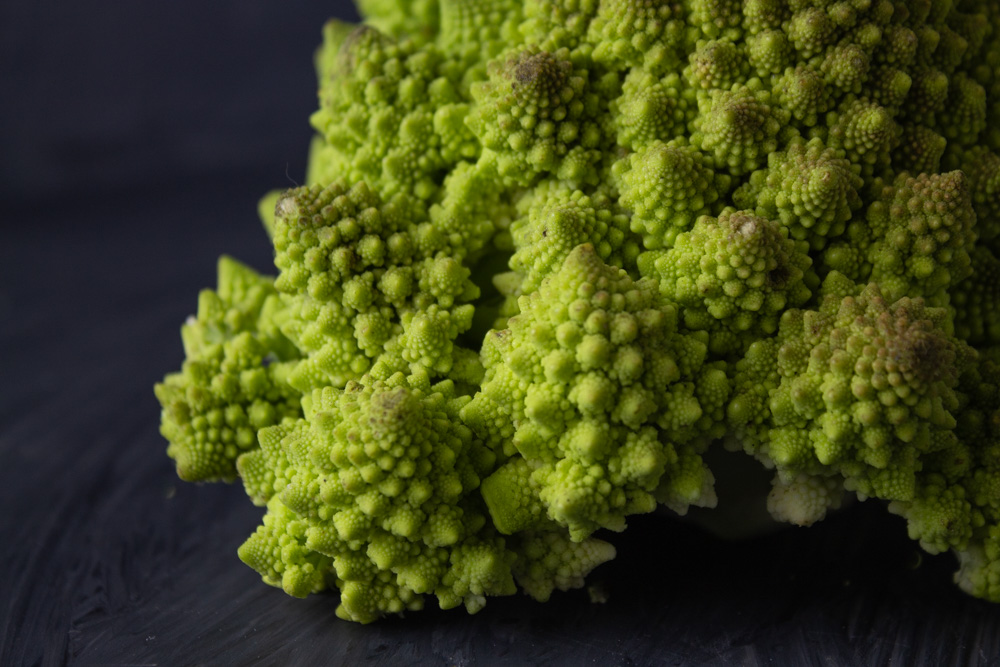 One of my go-to's when I can't think of what to cook is some form of pasta primavera, with whichever vegetables are in the house. This recipe starts with some of those principles, but keeps flavors simple, with the addition of beans to add some protein. Tasty, but easy to make in under 30 minutes. In fact, if you are efficient, you could have everything made and the dishes done in 30 minutes. However, this does rely on you having cooked/canned white beans on hand. I primarily use dried beans, so this isn't always the case at my house.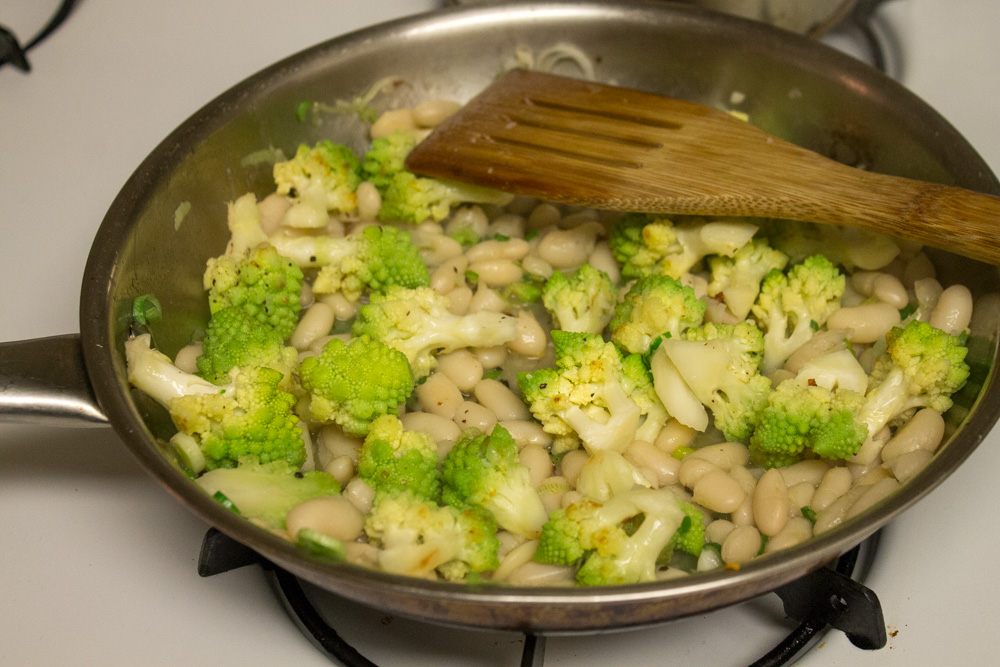 Definitely serve with a glass of the wine you opened up to make this (it's always best to cook with something you want to drink) and have a super-rich brownie for dessert.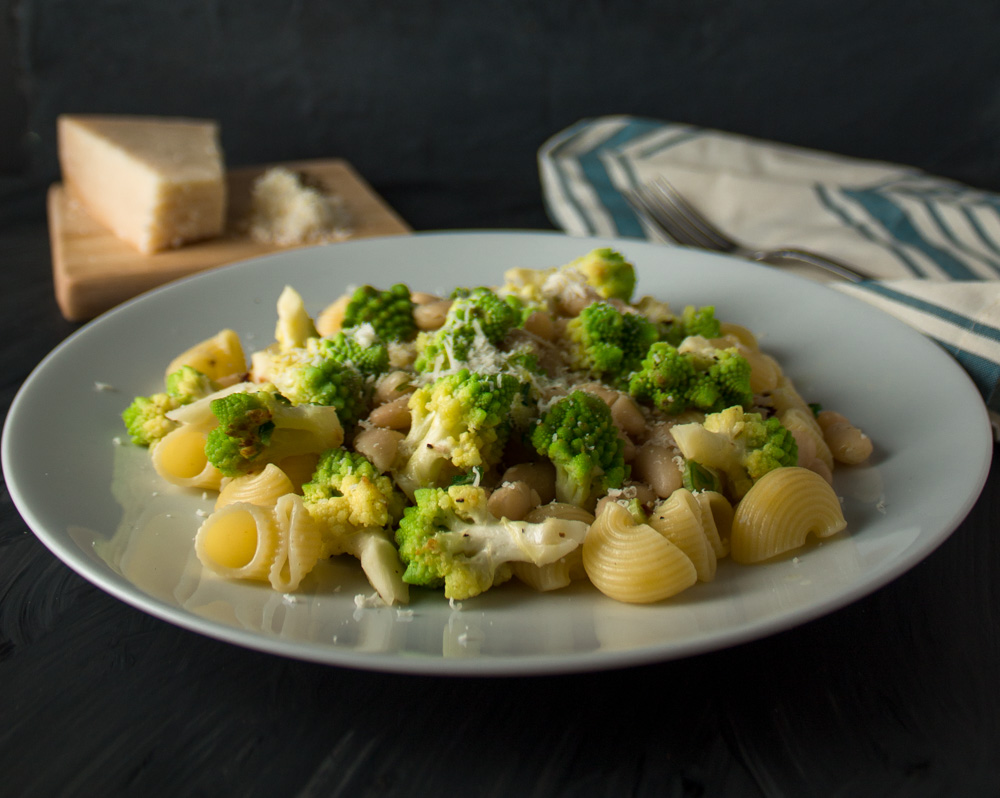 Romanesco and White Bean Pasta
Ingredients
½

head/230g romanesco

cut in florets

1

c/190g cooked white beans

great northern beans

2

green onions

1

tbs/15ml olive oil

¼

c/60 dry white wine

½

tsp

red pepper flakes

¼

tsp

ground pepper

Salt to taste

¼ - 1/3

lb/150g short pasta

Grated parmesan to serve*
Instructions
Start pasta cooking according to instructions.

Chop whites and 1" of green onions into ½" rounds and set aside.

Heat olive oil in a pan over medium heat. Add romanesco florets. Saute gently, stirring frequently.

When just starting to soften on the points, about 2 minutes, add wine, white beans, onions, red pepper flakes, and pepper. Reduce to medium-low and cook for a further 3-4 minutes, until liquid is about half reduced and the romanesco can be easily pierced with a fork.

Taste and season with salt as needed. Start with about ¼ tsp.

Strain pasta and toss with romanesco.

Serve with grated parmesan.
Notes
*Asiago can also be nice here.
If you want to make the dish a little more acidic and complex, some sliced dried tomatoes can be added at the same time as the beans. I suggest increasing the wine slightly if you go for this.