Early spring and the last of winter flavors meld in this mandarin, fennel, and ginger non-alcoholic cocktail. Very refreshing and there's no reason not to have two!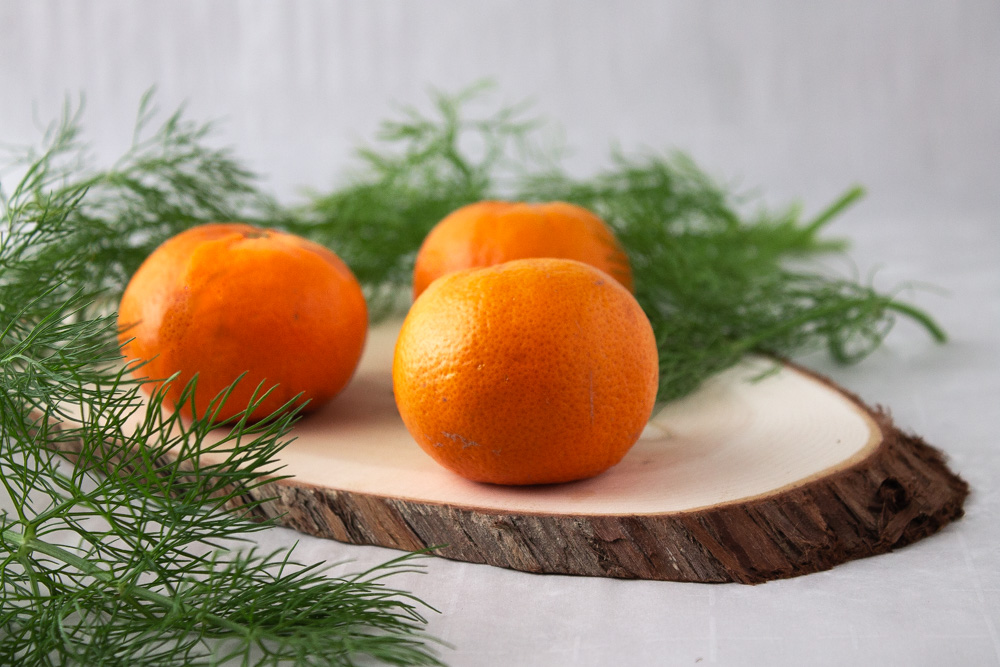 I have a couple more citrus recipes to sneak in before mandarin season is done for everyone else. Here, they're still the primary fruit we are getting in CSA boxes. But we are also starting to get more of those early spring flavors – like fennel! I know there are many people who are not as fond of fennel, usually citing that it tastes too much like licorice. I happen to like licorice and anise, but I actually do not find fennel to be that similar. It has a fresher, more earthy/vegetable note (duh) than the others. Perfect for enhancing other flavors rather than overwhelming.
For this recipe, we're actually using the green fronds of the fennel which are even less licorice-y. If you get your fennel at a farmer's market or from a CSA box, it probably comes with the greens on. (Then you can make this fennel cream sauce with the bulb!) If your store-bought fennel does not have the fronds, and you can typically find it growing wild this time of year. It's not precisely the same plant – the same way any cultivated species differs from its wild counterpart – but the greenery tastes the same. Just select some younger shoots that are dark green and dense.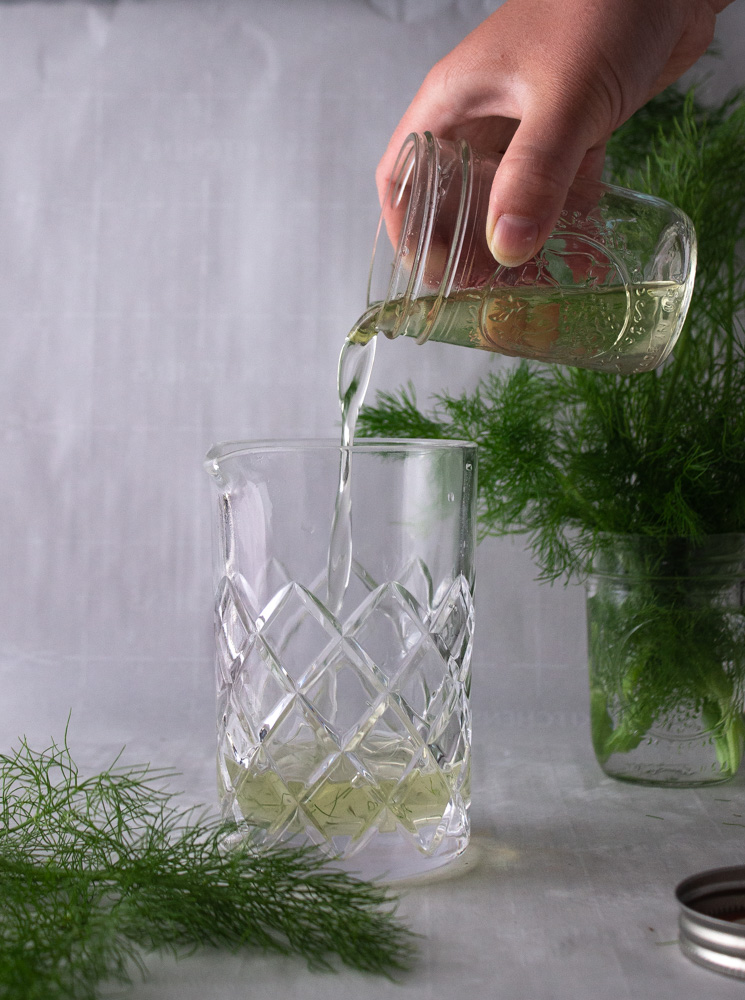 Then just make it interesting (because of course it wasn't already), I like to add savory notes to otherwise sweet flavors, hence some celery bitters. Definitely a fun add when you want to incorporate depth into a sweet product. Top with a bit of ginger beer and you tick all the flavor boxes.
Is It Spring Yet?
Ingredients
2

oz/60ml mandarin juice

½

oz/15ml lemon juice

1

oz/30ml fennel simple syrup

2

dashes celery bitters

2

oz/60ml ginger beer

Fennel Simple Syrup

½

c/100g sugar

½

c/120ml water

1/3

c/30g fennel tops

coarsely chopped
Garnish:
fennel sprig and dehydrate lemon slice
Instructions
Make syrup:
Heat water and sugar in a medium sauce pan over medium heat. Swirl occasionally until sugar is completely dissolved and just beginning to simmer.

Remove from heat and add fennel. Allow to steep for 30 minutes before straining. Store in fridge.

Shake mandarin juice, lemon juice, simple syrup, and celery bitters with ice. Strain into a rocks glass filled with ice. Top with ginger beer. Use a spoon to gently agitate and mix.

Garnish with a slightly crushed fennel sprig and a dehydrated lemon slice.