A recipe for homemade potato gnocchi with a bright and creamy sauce that answers the what to make with fennel question.
I've tried making gnocchi a few times in the past. Usually the recipes I find call for 2 eggs and the dough ends up far too sticky. I can't get good pieces to form and they get very crumbly in the water while boiling. Add to it that I do not have the typical tools to mash a potato finely and, well, I've never wanted to share the results even with friends.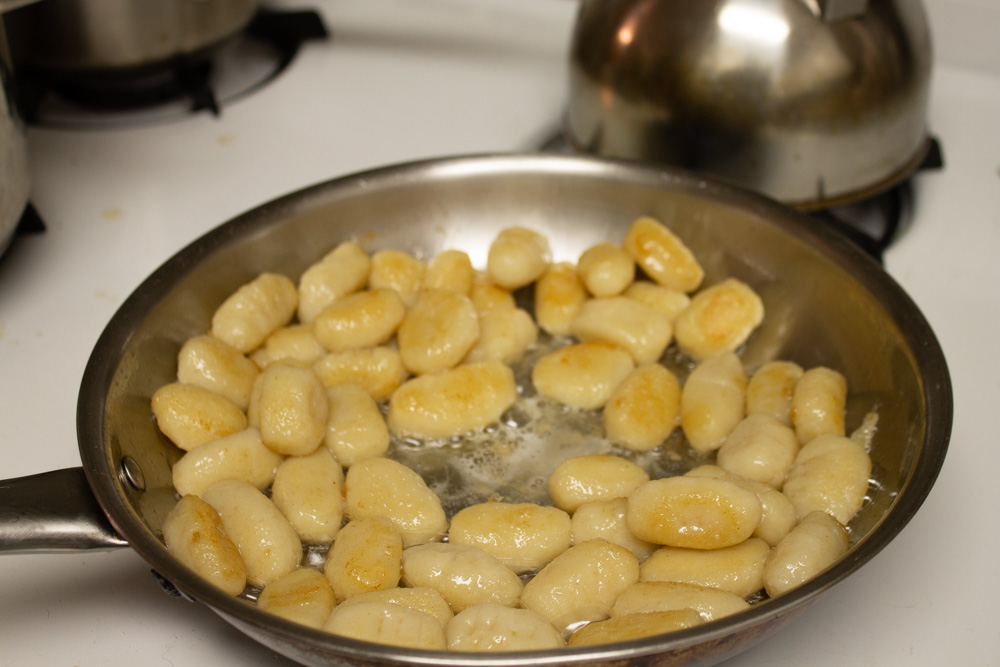 But this winter/spring, I came up with several recipes and proto-recipes that work well with gnocchi, so I figured I had to get to it and find a good recipe I could make work. Masala Herb's recipe only called for one egg to a similar quantity of potato/flour that other recipes had, so I thought I might have better luck. And it occurred to me that I could make the baked potato quite creamy in a food processor. Or, you know, make most of the recipe in a food processor to limit work. And it did! Perhaps not quite as soft and pillow-y as other recipes may advertise but was easy to work with and held its shape through boiling and pan frying.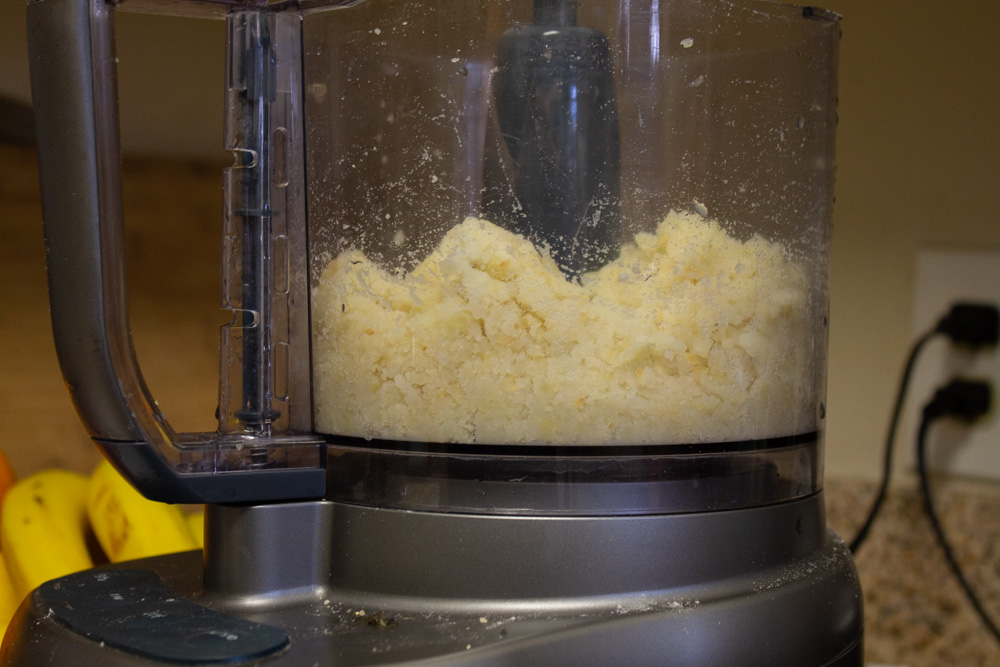 Making the gnocchi is time consuming – mostly the shaping part, but it freezes really well. Typically I'll make the gnocchi on a different day and bring it out when I need it. This recipe also makes about enough for 2 different meals for two people. Or enough for 4 people should you have more people to serve than I typically do.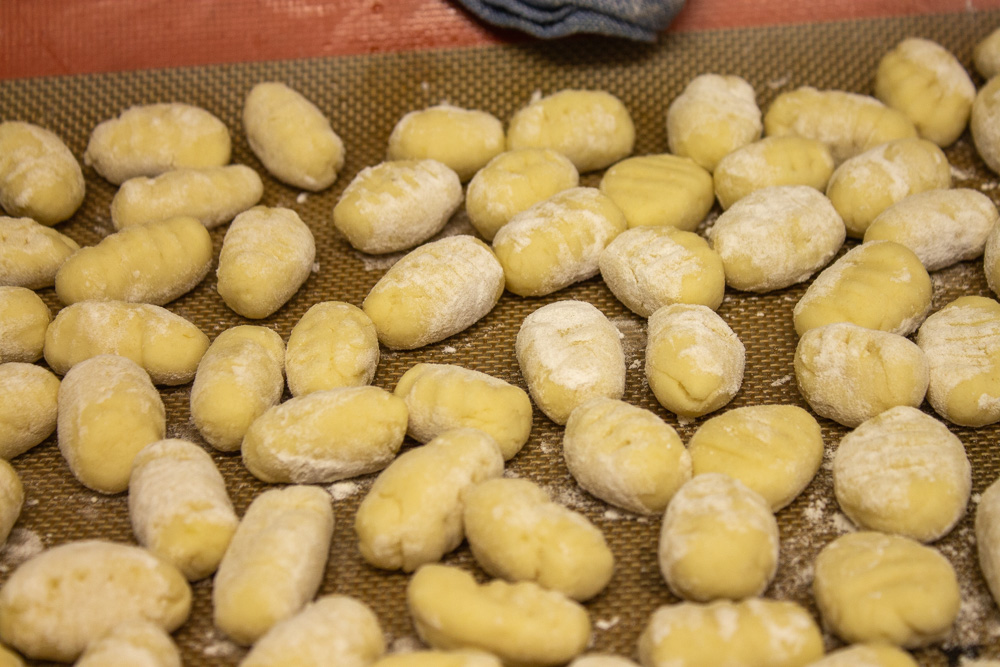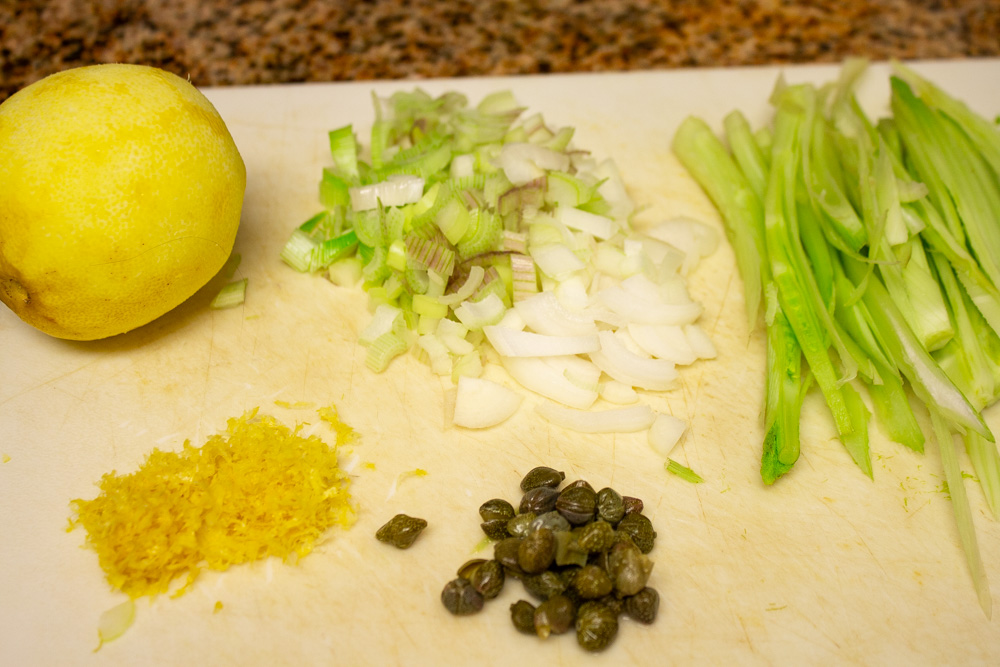 The sauce came out of the question: "People get lots of fennel in farm boxes during late winter and spring, what can I make with fennel that isn't raw in salads or roasted?". Both of which I love, but can be limiting. Add some capers and some lemon and a bit of cream and you have a very different sauce for gnocchi (I'm sure it would work with other short pastas, but you probably would need to adjust the proportions a bit). And with the leftover tops from the fennel, you can make fennel syrup for cocktails. Speaking of farm boxes, you can still sign up for Eatwell Farm's CSA boxes with a 15% discount on your first order using the code "twists". Help out this blog and get fresh produce if you're in the SF Bay Area!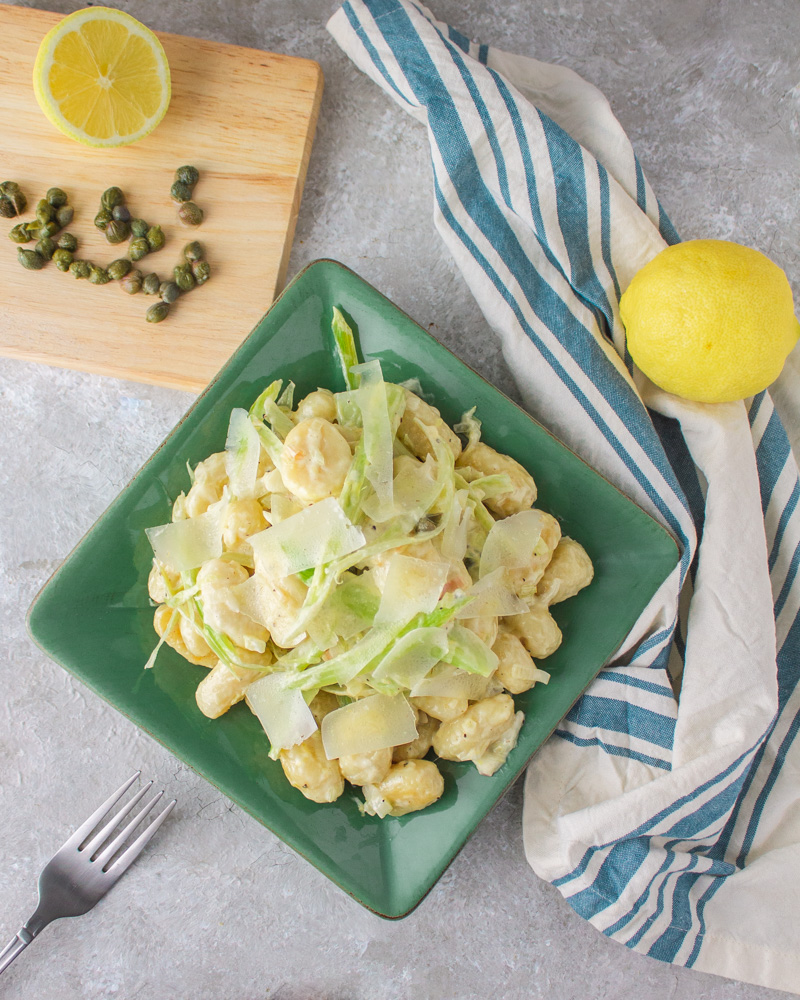 Gnocchi in Fennel Caper Cream Sauce
Ingredients
For gnocchi:
1

lb/450g russet potatoes

1

egg

½

tsp

salt

1 ¾ - 2

c/210-240g all-purpose flour
Sauce:
1

med/100g spring onion

1

med/125g fennel

1

tbs/7g lemon zest

2

tsp/6g capers

2

tbs/30g butter

½

c/120ml cream

2

tbs/30ml lemon juice

½

tsp

salt

¼

tsp

pepper

1

lb/450g gnocchi

cooked

Shaved parmesan

optional
Instructions
Make gnocchi:
Bake potatoes until soft. Once cool, peel.

Pulverize in a food processor. Once smooth, add egg and salt.

Add 1 ½ c flour and process to combine. If your food processor can handle it, add another ¼ c flour.

Turn dough out onto well-floured surface. Kneed about 10 times until dough it smooth, adding more flour if still very sticky.

Cut dough into 4 segments. Work one piece at a time, covering remaining pieces with a towel or plastic wrap so they don't dry out. Roll into a thin log and cut into tsp size segments.

If desired, pieces can be processed further – rolling against a fork or grooved board to create ridges.

Use immediately or freeze separately on a baking sheet before storing in a plastic freezer bag.

To cook, heat a medium pot of water to boiling. Add 1 tsp salt and desired amount of gnocchi. Stir gently a couple times to ensure they do not stick to the bottom. Cook until gnocchi float to the surface. Drain.
Make sauce:
Cut onion into quartered horizontal segments (cut rounds across the grain, then cut those in ¼). Thinly slice fennel into 1/8th inch strips longitudinally.

Heat butter in a large pan on med-high. Add cooked gnocchi. Brown the gnocchi for 1-2 minutes, until both sides are lightly coloured. Remove from pan, leaving excess butter.

Reduce heat to medium. Add onion and saute for 30 seconds. Add fennel, lemon zest, and capers. Continue cooking, stirring frequently for 1-2 minutes, until onion and fennel are just starting to soften.

Add lemon juice. Reduce heat to med-low and add cream, salt, and pepper. Stir constantly for about 1 minute, until liquid has reduced slightly.

Add back browned gnocchi and toss to coat in sauce. Serve with shaved parmesan if desired.