A brighter spring take on roasted beets, marinated with mint and garlic and drizzled in yogurt.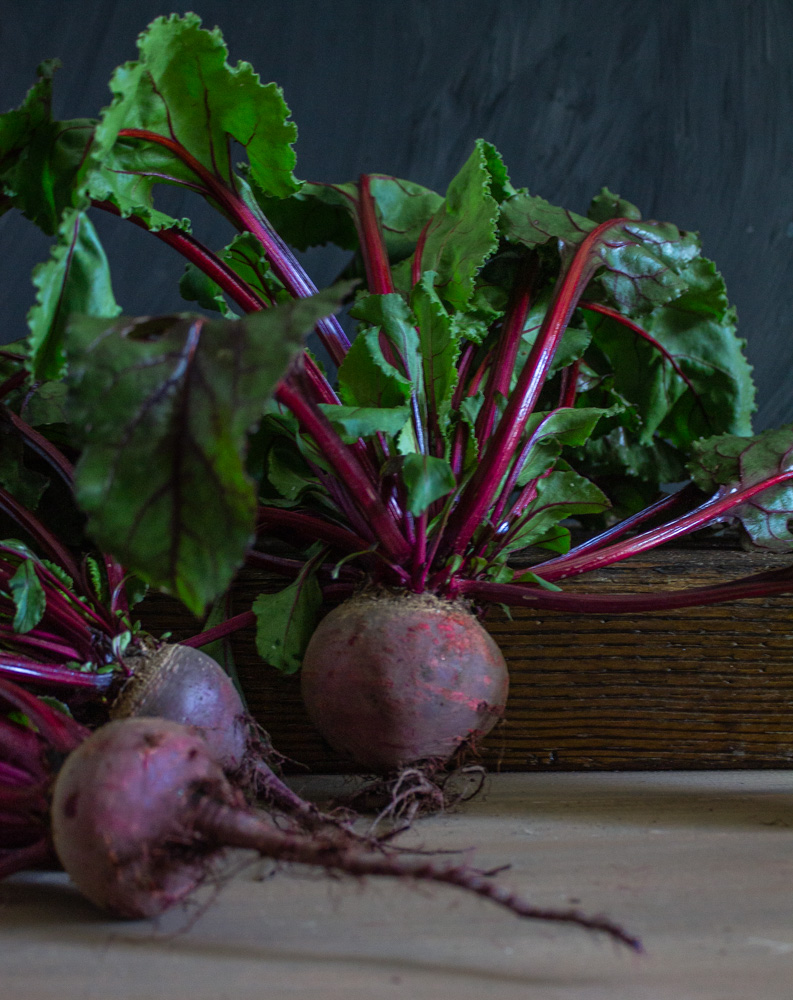 Beets are one of the excellent winter root vegetables. Unfortunately, I occasionally run out of interesting ways to incorporate them into a meal. Personally, I get a little bored of steamed, and while roasted with olive oil and pepper is excellent (particularly in a salad), I wanted to try for something lighter and more spring-like.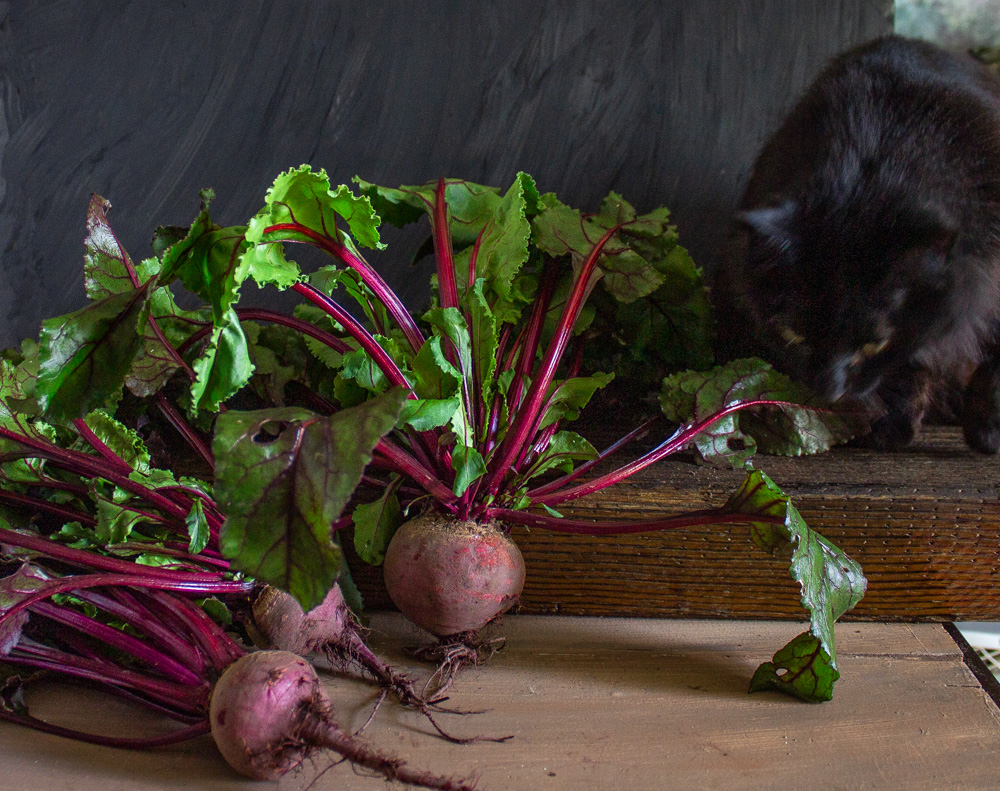 I pulled the last of the winter beets out of the garden recently – they took forever to grow at first, but after some of the marathon rains in March they were nice and big. It also meant I've had a lot of beet greens. For a quick vegetable, I will just sauté them with some garlic, lemon juice, and olive oil. I've also had good luck using them in salads in conjunction with other greens – 50/50 with kale or lettuce is great, just tear them into bite size pieces. They are a bit intense, so I wouldn't recommend using them with anything else that is super flavorful like radicchio or mustard.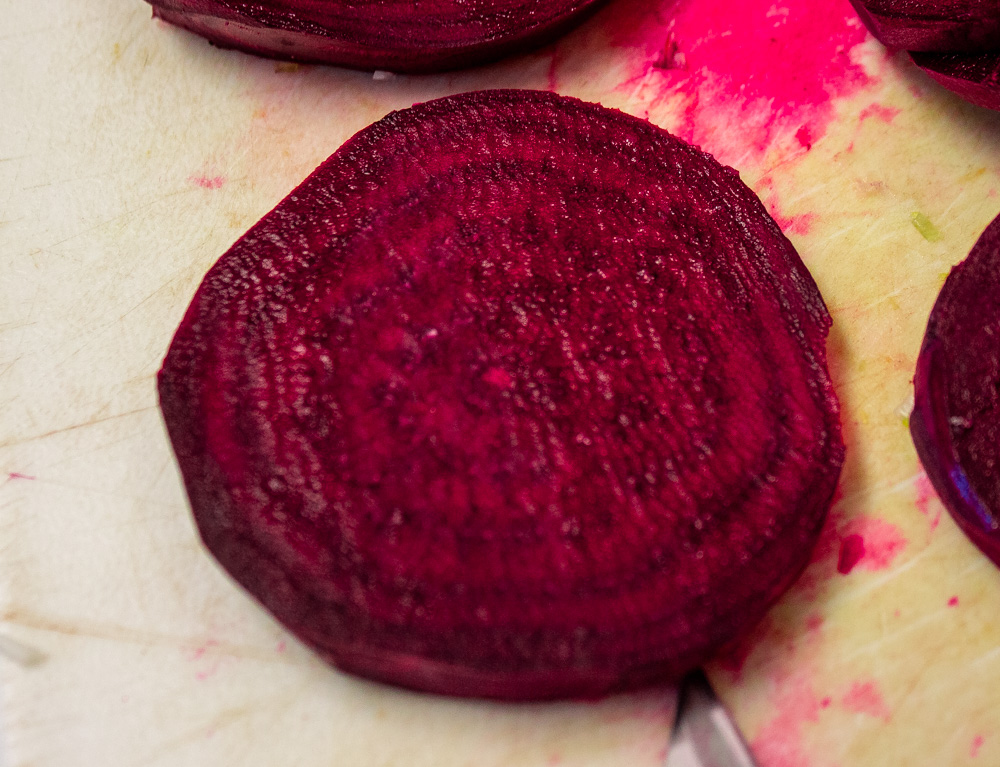 For these, the inspiration came from the seriously prolific mint in the garden (I planted it in a couple areas hoping it would take over and it is starting to get there) and the green garlic that has been prevalent in the CSA boxes from Eatwell Farms the last few weeks. For those in the Bay Area who have been interested in trying them, use code "twists" and mention Twists & Zests for 15% off your first order. Also, I just think they are a great local farm and I do love supporting my local small businesses.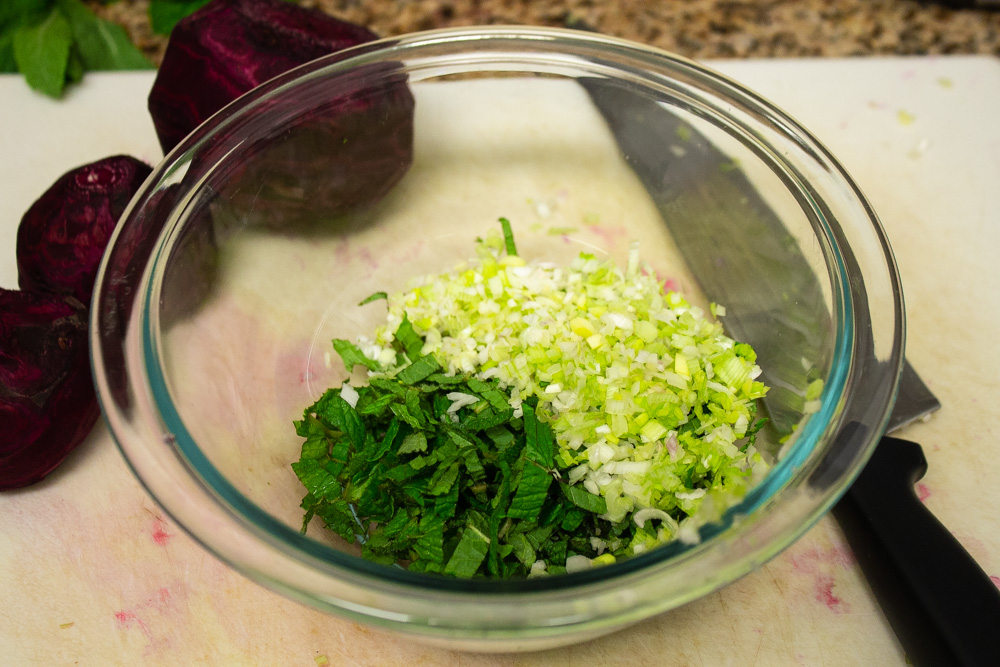 I recommend including these in a Mediterranean assemble-your-own platter, with pita and hummus and probably some greens. Arugula is a nice balance with its peppery freshness.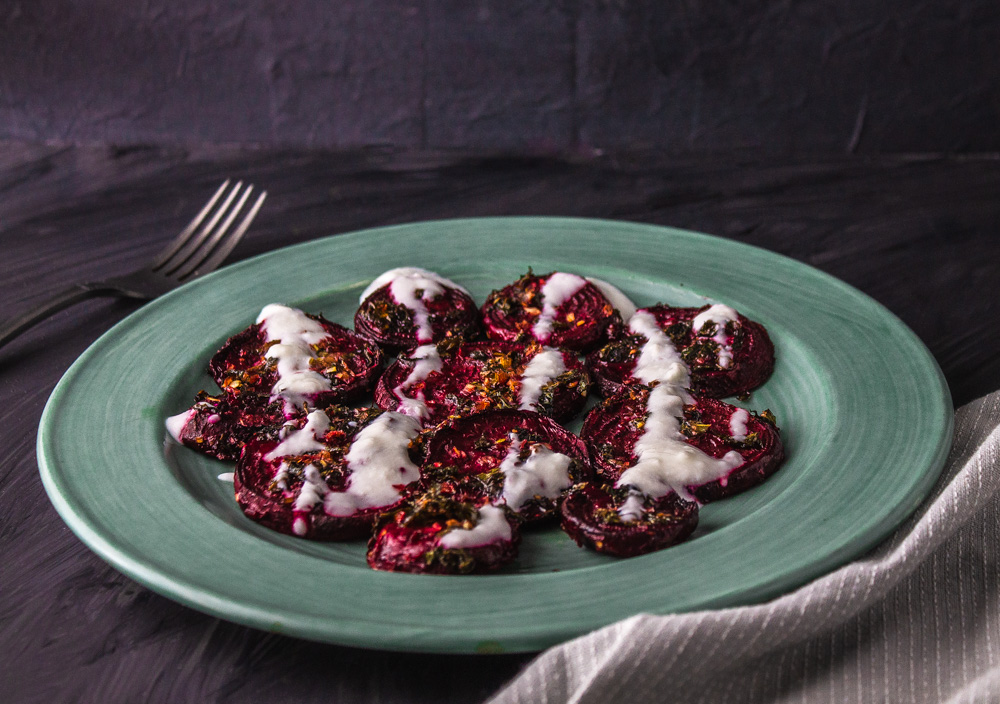 Garlic Mint Beets
Ingredients
¾

lb/350g beets

trimmed and cleaned

¼

c/10g mint leaves

chopped

2

med/30g green garlic

minced

2

tbs/30ml red wine vinegar

2

tbs/30ml olive oil

Plain yogurt to serve
Instructions
Preheat oven to 375F. Line baking sheet with foil.

Cut beets into ¼" thick rounds.

Combine all ingredients in a bowl and toss to coat.

Place beets on prepare baking sheet, dabbing any excess seasoning mixture on top.

Bake for about 25 minutes until able to be pierced with a fork.

Drizzle with yogurt to serve.