A sweet and spicy marinade for chicken with honey and balsamic, perfect for grilling or baking.
Well I suppose this is a bit of cop-out recipe (and late at that) but I'm still getting back to a regular schedule and activity level. But it is a tasty cop-out. And I have plenty of pictures to make up for it.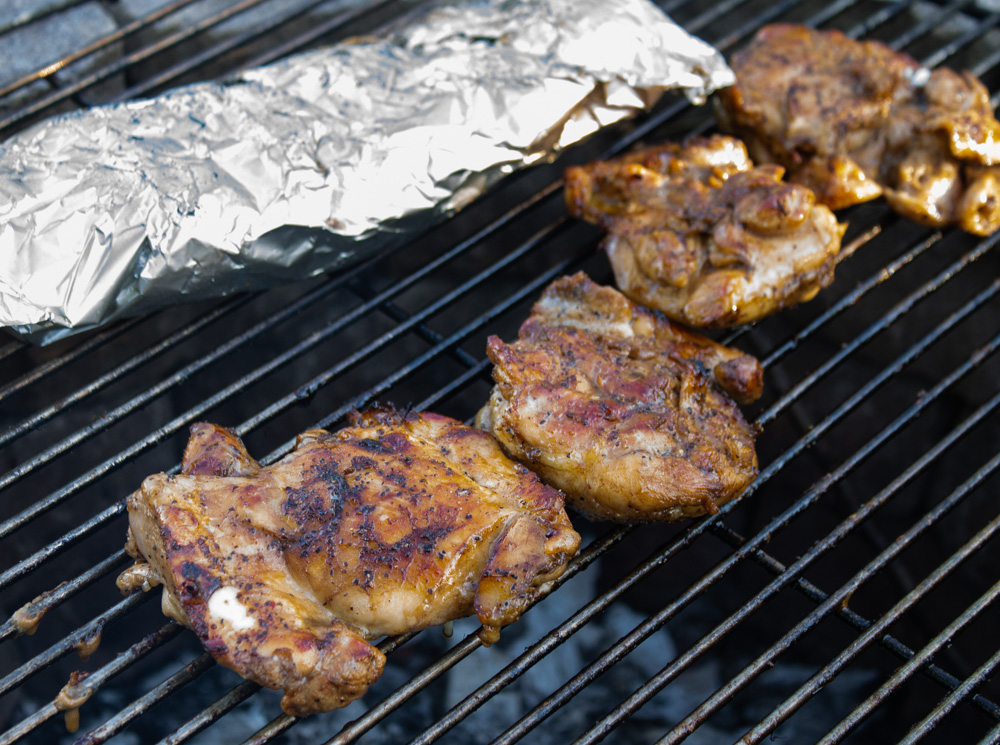 I am not in any way an expert on grilling. I'm good with the flavours, but the actual cooking, not so much. H does a lot of the grilling for us. So I won't try to offer any instructions to that effect. If you aren't adept at grilling (or don't have a grill), you can also bake the chicken.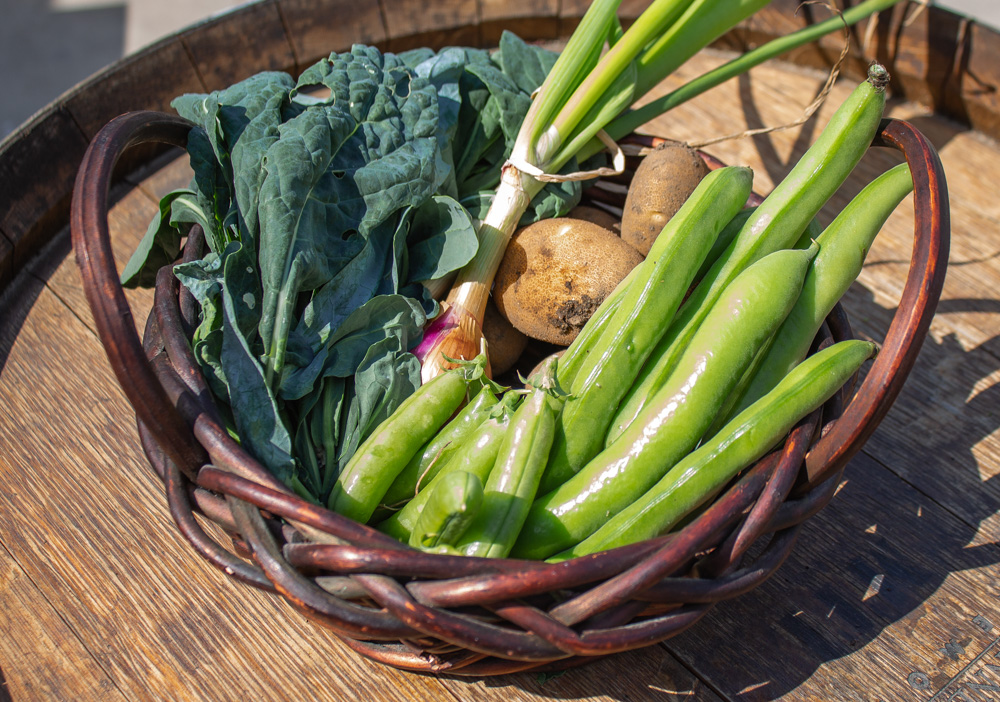 Since I had also done some garden harvesting, we also roasted some new potatoes in foil. They were simply seasoned with olive oil, salt, and pepper before being cooked on the coals. This was all served with a salad made from baby kale, chard, and mustard greens plus some snap peas and avocado (not from the garden). The garden had been ignored recently and had a bit of a bounty for us (and will grow better now that I trimmed back some of the stuff going to seed.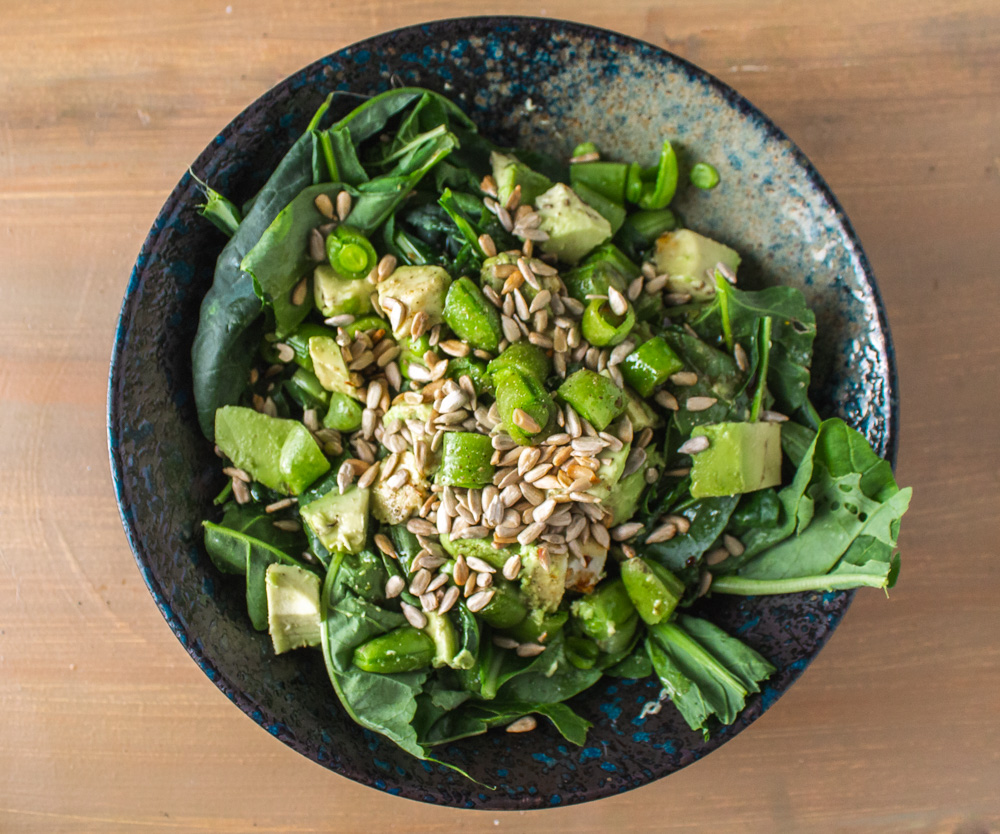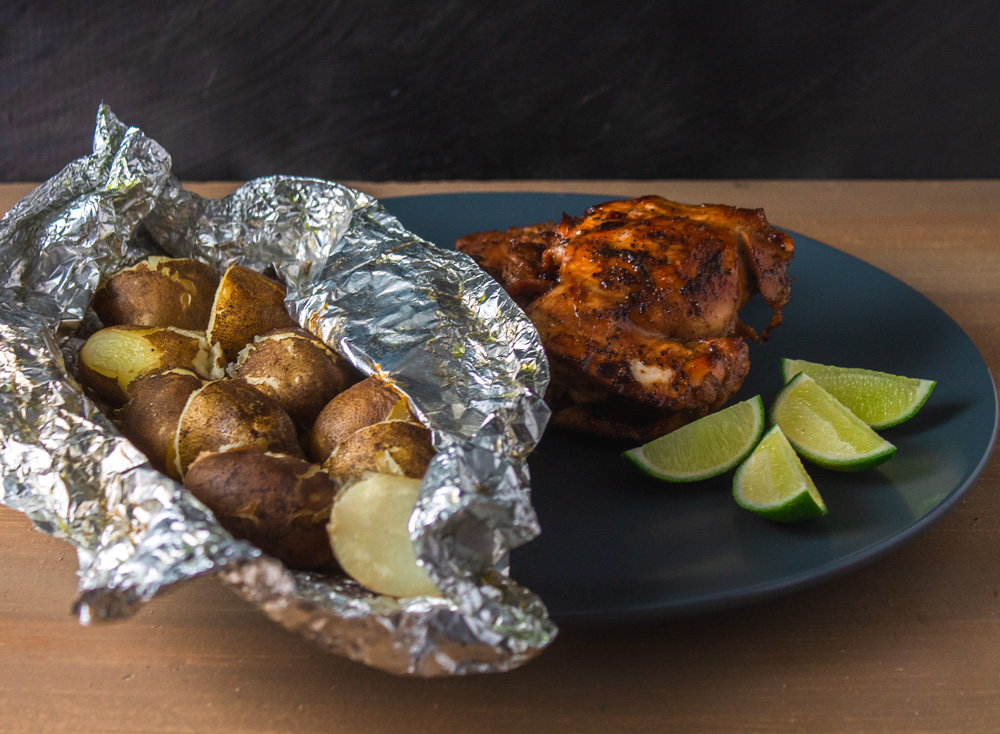 I do call for some lime co-milled olive oil in the recipe. If by some odd occurrence you don't live a short bike ride from an olive oil mill that produces creative products on a seasonal basis (please note the heavy sarcasm), you can certainly use standard olive oil and some lime juice.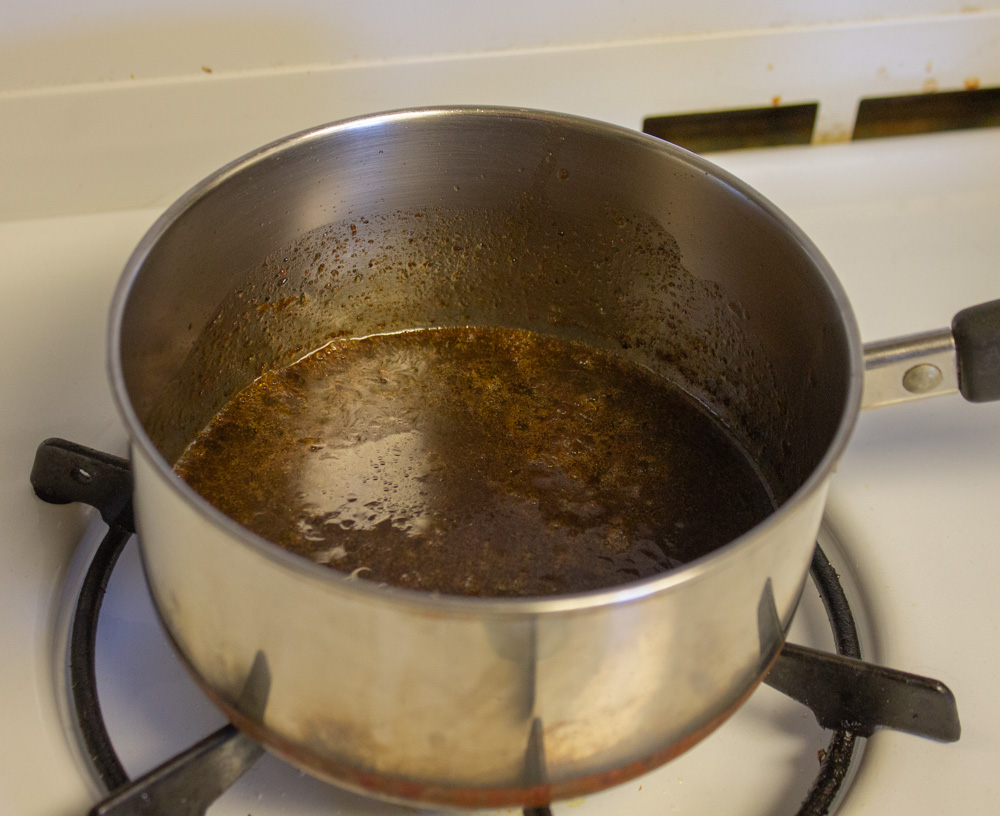 While there is definitely some spice to this recipe, don't let that scare you off. I am a wimp when it comes to spicy food – though my primary objection is that I can't taste anything else so why should I bother eating something well prepared if someone is only going to drown it in cell-killing capsicums? The spice on the marinated chicken is just a touch at the front of the palate, but the reduced marinade has a bit more kick – still within my limits though – if you have someone who wants more. It was also very nice to dip the potatoes in.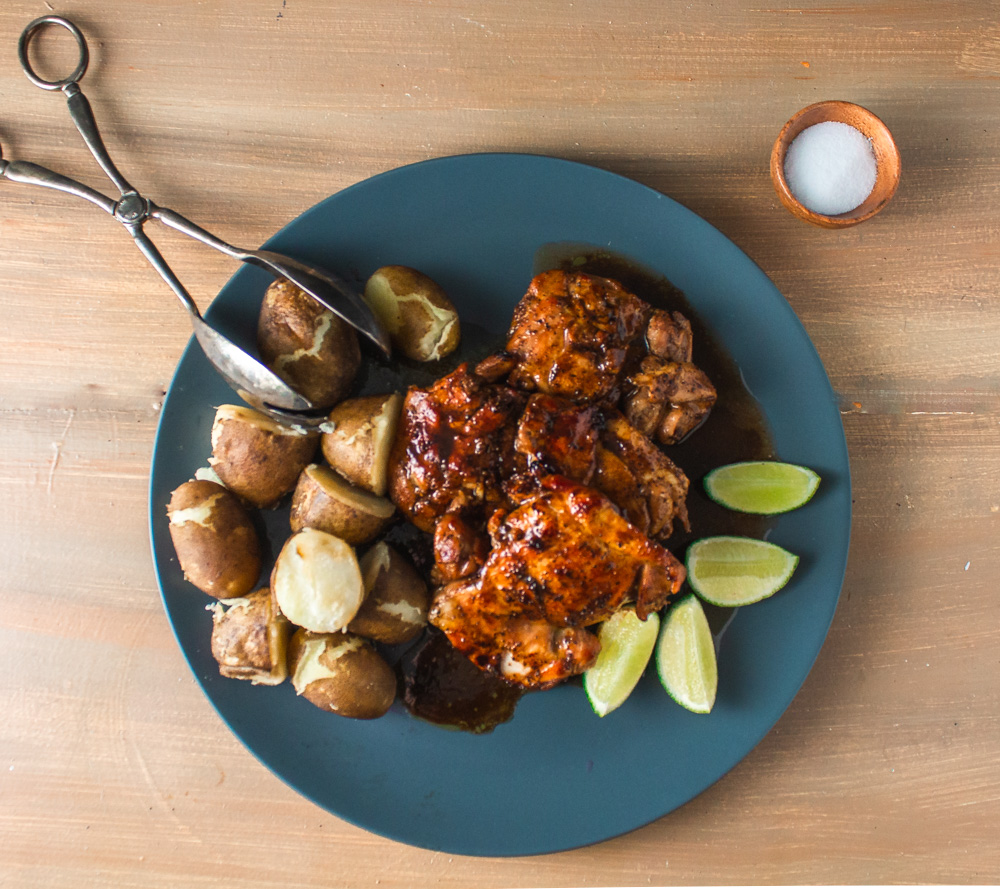 Spicy Honey Marinade
Ingredients
1 ½

lbs/675g chicken thighs

boneless and skinless*

4

tbs/60ml balsamic vinegar

2

tbs/30ml honey

1

tbs/15ml lime co-milled olive oil**

½

tsp

cayenne

1

tsp/6g salt

1

tsp/2g ground pepper
Instructions
Whisk all marinade ingredients together until honey is dissolved.

Toss chicken in marinade and refrigerate for about 30 minutes. Reserve excess marinade.

Grill low and slow over hot coals until cooked through. (Alternatively bake at 350F for about 20-30 minutes depending on size of chicken pieces.)

Heat excess marinade in a saucepan over med-low until reduced by half, swirling regularly.

Pour reduced marinade over cooked chicken and serve with some fresh limes if desired.
Notes
*Or really however you prefer your chicken, boneless and skinless were what I had at the time and I prefer dark meat over white.
**You can also use 1 tbs olive oil with a squeeze of lime juice.