Nutty almond and lavender cookies sandwiched with strawberry jam and topped with white chocolate and more lavender for fun spring treat.
Sorry I've abandoned you all recently. A couple weeks ago I had surgery to remove a benign tumour, and I haven't bounce back as quickly as I was expecting to. I think I've cooked a grand total of three times in the last two weeks, and it wore me out every time. H is alternating between laughing at me and being very helpful, doing my usual job of making sure us and the four-feets are fed. I expected the physical exhaustion – I had all these great plans of things I was going to get done while confined to the house – but I wasn't expecting the brain fog (even when not on pain meds). But the last few days I have gotten a bit more done; my little addendum cookbook is now live for download if you click on the top banner! Twelve new (vegetarian) recipes using seasonal ingredients that you would get in your CSA share or at the local farm stands.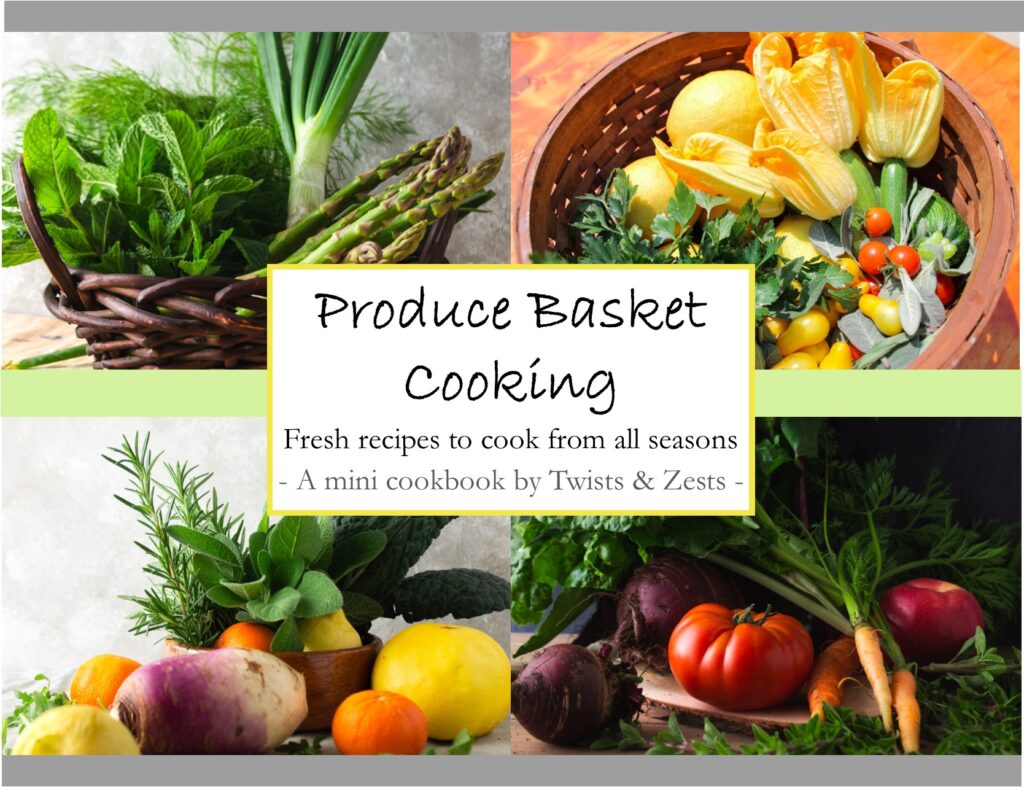 And now back to the regular programing (albeit a day off schedule) of strawberry everything! This time we have cookies; with almonds and lavender and coated in white chocolate. Lavender is starting to be harvested all around us in northern California and looks beautiful. And of course strawberries are everywhere (well, except for last week when whole fields' worth got destroyed by the unseasonably heavy rain). I kept the sugar in the cookies and jam fairly low, so the addition of white chocolate really sets them off without being too sweet.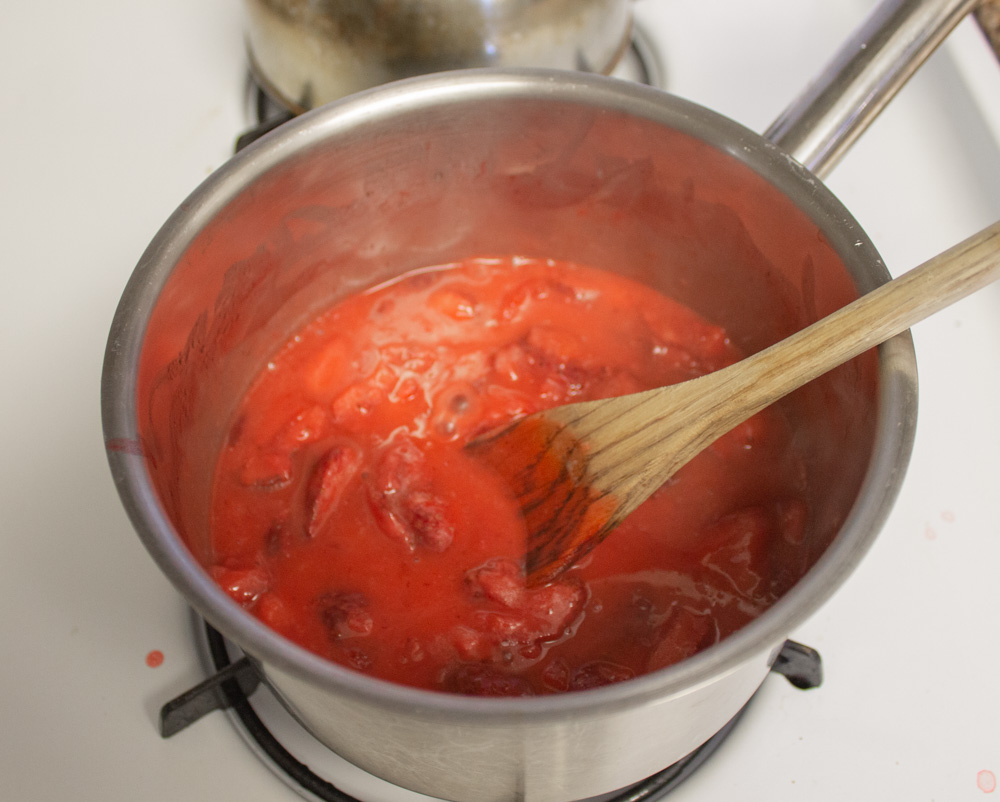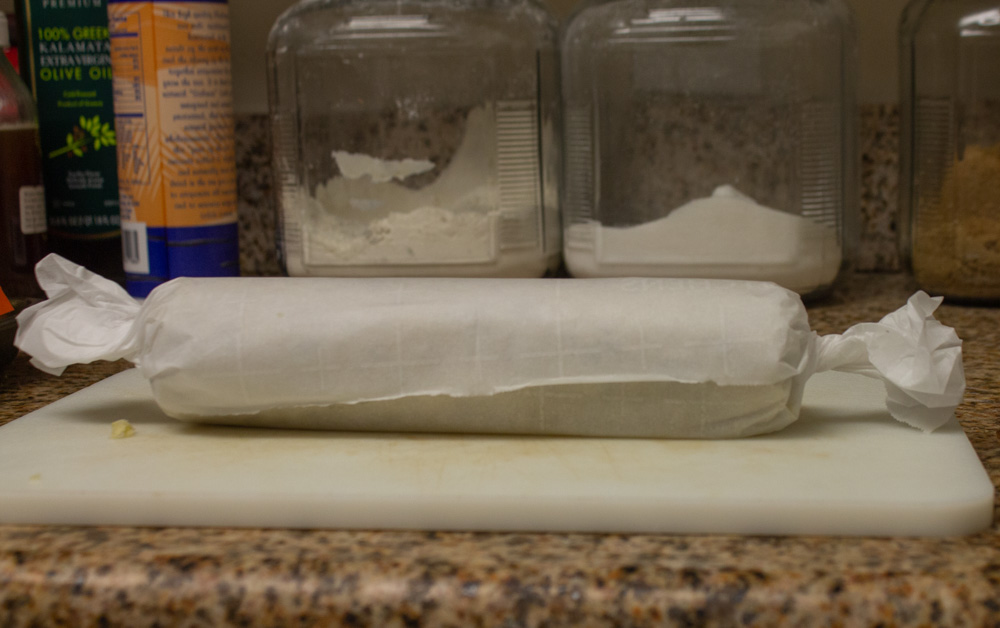 The recipe doesn't make many, but it is certainly easy to double, and keeps you from having too many cookies in the house. I have a tendency to eat cookies whenever they are so easily available.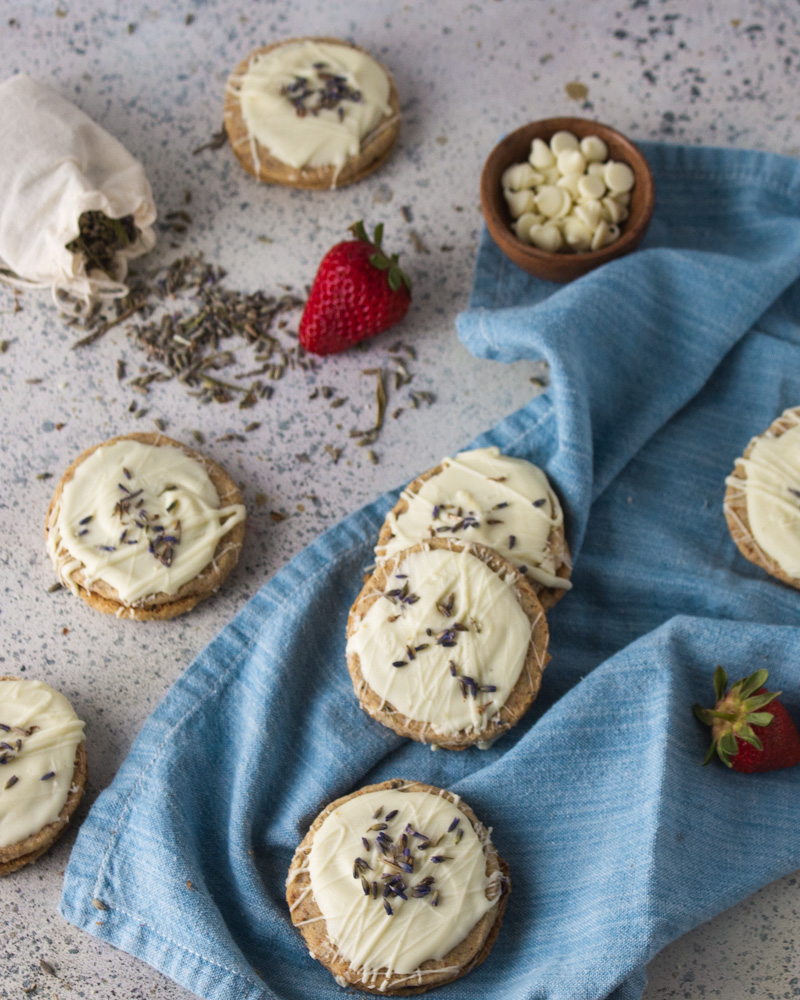 On the note of recovery and easily available cookies – it is very frustrating to not have the energy to make cookies when you really want one. I'm so accustomed to just going in the kitchen and making cookies or bread whenever I get the urge, but for the last couple weeks I've been too tired to get further than the first few steps. I was left to languish one day until H brought me home some cookies from the bakery! Damnit, now I want another batch of these cookies.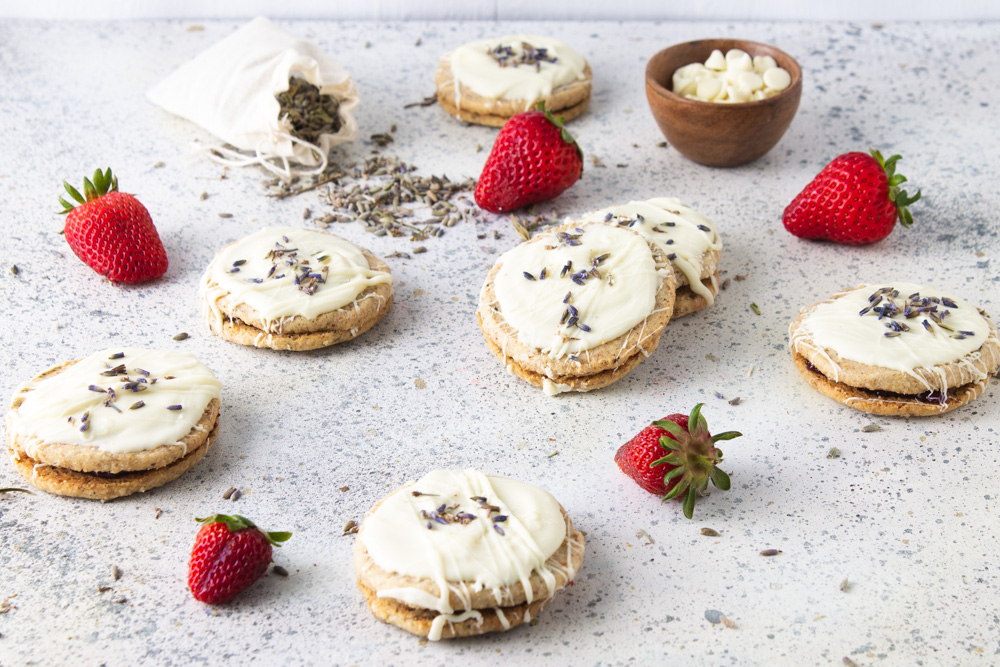 I also recommend allowing these cookies to mature in the fridge for a few hours before eating them. A bit of the jam leaks into the cookies and just beings the whole thing together.
Strawberry Lavender Cookies
Ingredients
¾

c/115g whole almonds

toasted

¾

c/90g all-purpose flour

1/3

c/70g granulated sugar

½

c/115g unsalted butter

softened

1

egg yolk

1

tbs

+ 1 tsp/4g dried lavender

1/8

tsp

salt
Strawberry Jam
1

lb/450g strawberries

½

c/120ml orange juice

½

c/100g granulated sugar

Or ¾ c/250g strawberry jam
Topping
6

oz/170g white chocolate

2

tbs/6g dried lavender
Instructions
In a food processor, grind almonds finely. Add remaining cookie ingredients and process until a mostly smooth paste forms.

Form into a log about 2 – 2 ½" in diameter. Wrap in parchment and chill for at least 2 hours or overnight. Several times through the chilling process, roll the log to maintain a round shape.

Wash and finely slice the strawberries. Combine with sugar and orange juice in a medium sauce pan. Cook over low heat, stirring occasionally until thick and sticky (drops very slowly from a spoo– about 30-40 minutes. You can cook it faster over higher heat, but you need to be stirring much more frequently. Store jam in a closed container in the fridge.

Preheat oven to 325Slice log into ¼" rounds. Roll log slowly while cutting to maintain cylindrical shape.

Place rounds on a lined cookie sheet (they can be as close as ½" apart) and return to fridge to firm again after being handled.

Bake for 13-15 minutes, until barely starting to brown on the edges. Allow to cool for 5 minutes on the pan before removing and cooling completely.

Melt white chocolate in a heat proof bowl over simmering water (or in the microwave). Stir until smooth.

Have jam, cooled cookies, melted white chocolate, and remaining lavender ready. Sandwich 2 cookies together with a heaping tsp (up to 2 tsp) jam.

Using a spoon, spread 2 tsp of white chocolate on to one side of each sandwich. Repeat with all cookies. Sprinkle a few lavender buds on each cookie while chocolate is still soft.

Allow to cool. Store in a sealed container in the fridge. I prefer them after they have had several hours to mature.