We spent the last several weeks in Italy, hence the lack of posts (I didn't get enough ready before we left). But I have come back with many ideas for flavor combinations: turmeric, shrimp, and caramelized onions, a nut meringue custard cake, and an extra long layover in Stockholm meant we tried a moose burger with lingon berry ketchup. I will also have to perfect some sweet and sour onions I had with a lightly cooked tuna.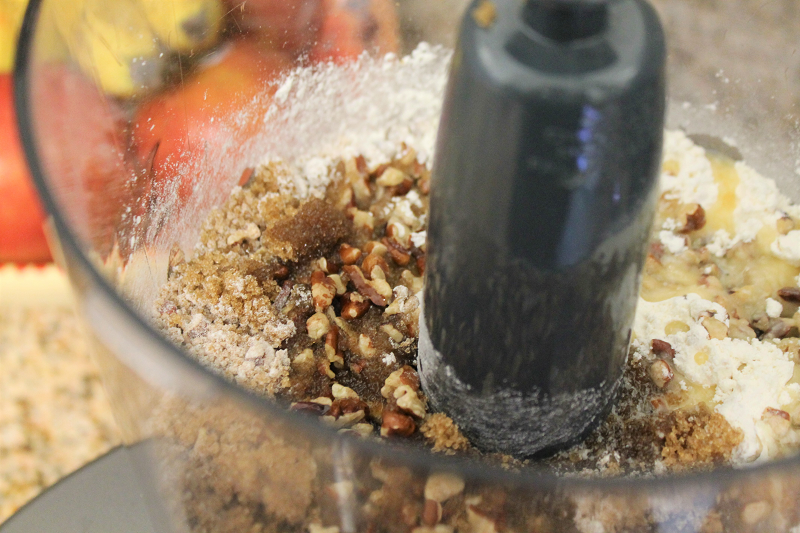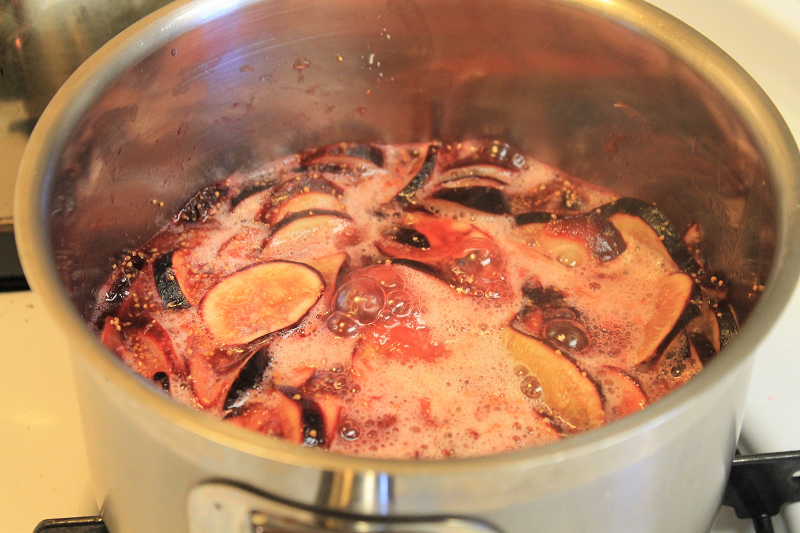 But on to today's recipe. I had been seriously desiring some sort of creamy dessert for a couple days – but not something supper sweet. Given that figs were all over the markets, I thought a fruit topped cheesecake bar sounded amazing. But I've never really been fond of the cookie/graham cracker crust cheesecakes, so I decided to complement the figs with a pecan crust. And the result was an excellent combo of slightly sweet fruit and nuts with a truly creamy interior. Though it did take several iterations to find a good crust-cheese cake-fruit ratio.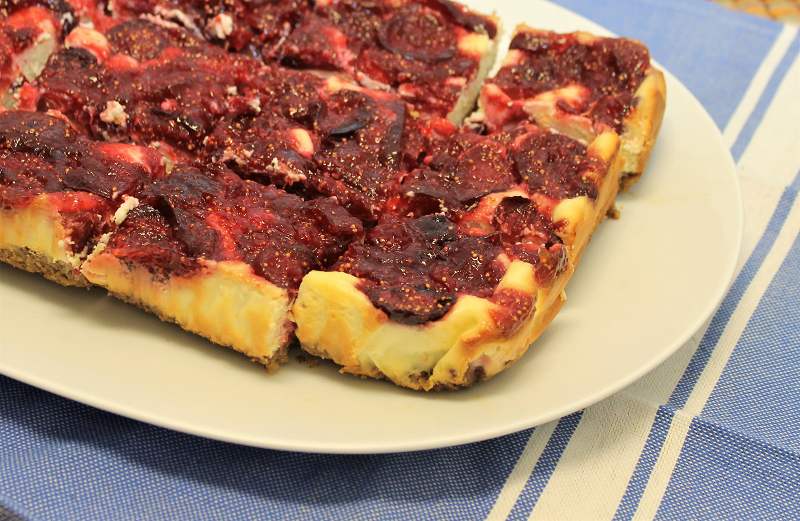 I learned a while ago that the key to a good cheesecake is a low(er) and slow baking time so that the filling doesn't rise and then fall once it's out of the oven. With minimal gluten or starch stabilizers, it is all too easy for that to happen – souffles are the best example. These bars take longer to cook than you would expect, but it takes awhile for the center to firm up.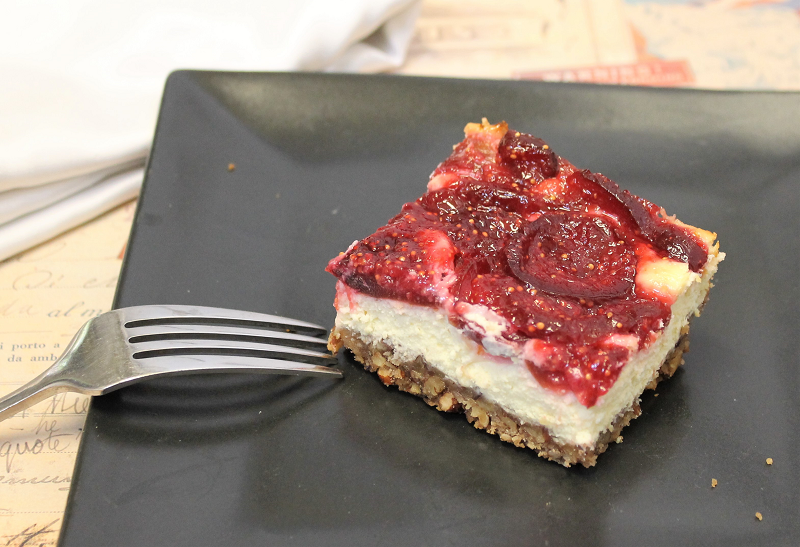 Fig Cheese Cake Bars
Ingredients
Crust
1 ½

c/170g pecan pieces

6

tbsp/90g unsalted butter

melted

¼

c/60g brown sugar

1/3

c/50g all-purpose flour
Fig topping
1

lb/450g figs

washed and sliced into ¼" rounds

1/3

c/65ml lemon juice

¼

c/50ml water

¼

c/60g regular sugar
Filling
8

oz/225g cream cheese

softened

¼

c/60g regular sugar

5

tbsp/75ml sour cream

1

tbsp/10g lemon zest

1

large egg
Instructions
Line your pan with two pieces of parchment paper, arranged so they cross and drape a bit over the sides to use as handles later.*
Crust
Pulse all ingredients in a food processor or blender until just combined. The pecans do not need to be completely ground.

Put the mixture in your lined pan and pat into the corners until it is an even layer. Set aside.
Fig Topping
Combine all ingredients in a sauce pan over medium low heat. Stir often for the first 5 minutes.

Reduce heat to low and continue simmering, stirring occasionally until mixture is very thick, about 20 minutes.
Filling
Preheat oven to 325F.

Beat softened cream cheese with an electric mixer on medium high until fluffy, 1-2 minutes.

Add the egg and continuing beating until completely incorporated.

Add remaining ingredients and beat until combined.

Pour filling over crust, leveling with a spatula.

Carefully spoon fig topping over the cream – if you try to pour it all in one area and then distribute it will sink into the filling.

Bake for 50-60 minutes, or until firm and a skewer inserted in the middle comes out with only a couple bits of cream mixture on it.

Remove from oven and allow to cool completely in the pan.

Place in the fridge for at least one hour before lifting everything out using the ends of the parchment. Cut into squares and enjoy.
Notes
*I made this in a 7" x 11" pan. But it could also work in a 8" x 8" if yours has straighter sides – the curvature on mine completely messed up the crust-filling balance.