Now that we are back to being between holidays (so everyone is not going crazy over turkey and sweet potato everything), it's definitely time to enjoy some of the other flavors of fall.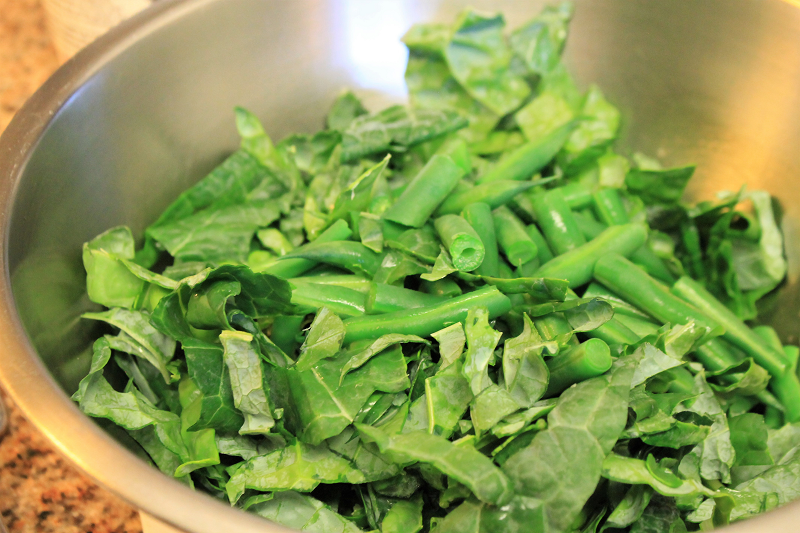 Kale is definitely one of those flavors. I know it was all the rage several years ago and has fallen somewhat out of favor (to be replaced by avocado for the moment), but I really like using it in salads. It gives the salad a much heartier flavor and meatier mouthfeel that makes you feel like you are eating more. It also balances very well with the busier salads I tend to make. I find most standard lettuces get lost. They end up being a salad shaped excuse for all of the additions. I would much rather use arugula, spinach, kale, or even beet greens and chard over green leaf and romaine lettuce (which truly has nothing to do with the current salmonella outbreak).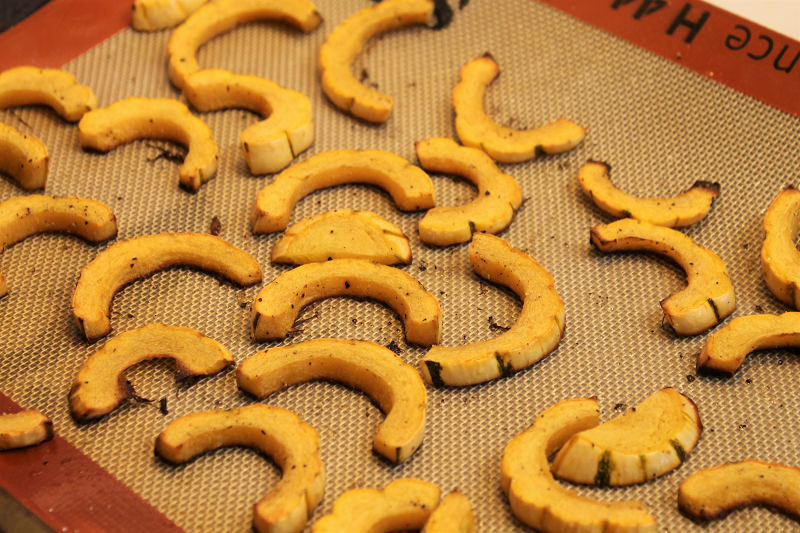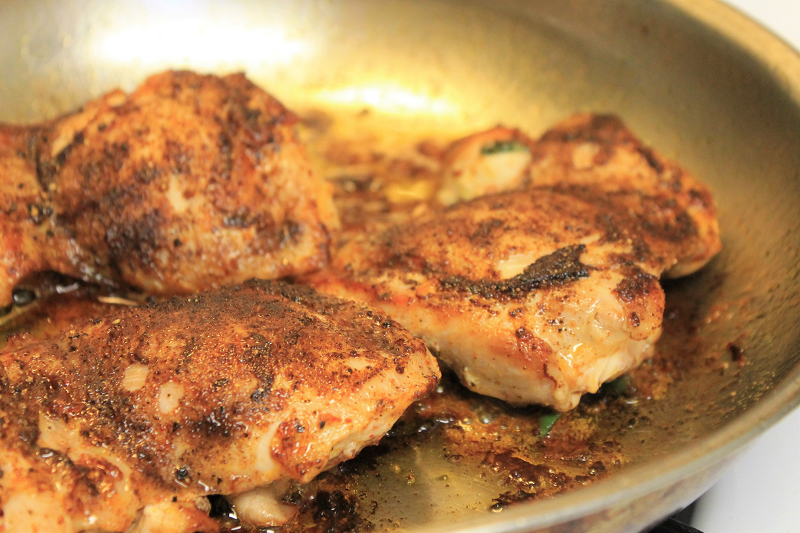 So starting with a very hearty kale base I added my typical additions: some other sort of vegetable, something sweet, something starchy, some nuts or seeds, and some protein. All accompanied by nice smoky-rich spices and a contrasting dressing. This is basically the formula I follow for most of my salads. I've had people impressed by me whipping up a main dish salad from whatever is in the house, but really, most of it comes back to this. At some point I will have to do an "Anatomy of a Salad" post and get into proportions and other examples, but for now, hit the farmer's market or produce section and make a meal worthy salad.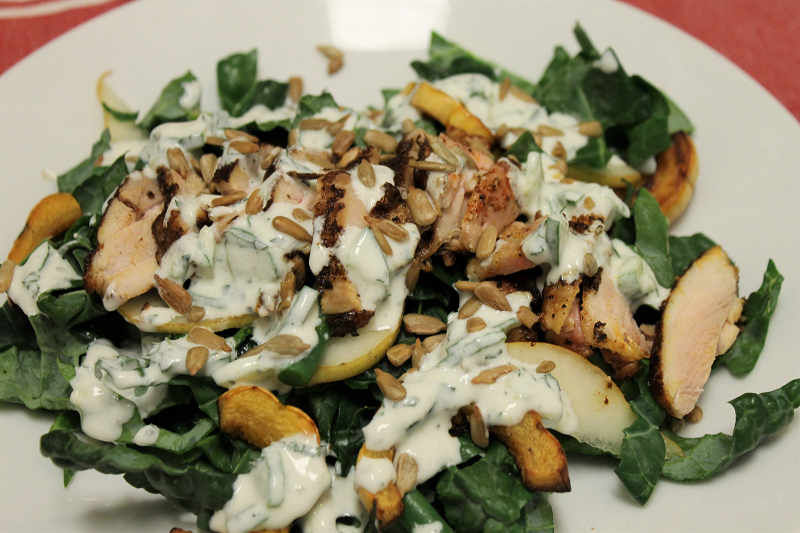 Fall Kale Salad with Roasted Delicata
Ingredients
1

bunch/150 g lactino

dino kale, washed and ribs removed

3

oz/90g green beans

blanched and cut in 1" pieces

½

large pear

120g

1

medium delicata squash

~600g

1/8

c/15g sunflower seeds

¾

lb/340g chicken thighs

boneless and skinless

1

tsp/5ml smoked paprika

1

tsp/5ml all spice

1

tbsp/15g butter

2

tbsp/30ml olive oil

Salt

Pepper
Dressing
2

oz/60g cucumber

minced

1

tbsp/3g chopped parsley

2

tsp/2g chopped mint

6

tbsp/90ml plain yogurt

1 ½ -2

tbsp/22-30ml lemon juice

depends on acidity of yogurt

¾

tsp/4ml sugar

¼

tsp/2ml ground pepper

Milk to thin if necessary
Instructions
Dressing
Combine dressing ingredients and mix thoroughly. A couple pulses in a blender would also work well here. Depending on the consistency of your yogurt, you may need to add some milk to thin it out into a dressing consistency.

Allow to rest in the fridge for 30 minutes.
Roast the squash
Preheat oven to 400F. Line a baking sheet with aluminum foil or a nonstick baking mat.

Cut the squash in half lengthwise and scoop out seeds. Cut squash into ½" semi-circles.

Toss squash with olive oil and ½ tsp each salt and pepper.

Spread on baking sheet so they are not overlapping and bake for 30 minutes, flipping at about 20 minutes so that both sides are slightly browned.
Cook the chicken
Mix paprika, all spice, 1 tsp of ground pepper, and ½ tsp salt in a small bowl.

Pat chicken dry and sprinkle spice mixture onto both sides.

Melt butter in a pan on medium low. When hot, add chicken. Cook chicken for about 15 minutes per side (depending on size of thighs).
Assemble the salad
Slice the kale into thin ribbons if not already done.

Add the green beans, roasted squash, and pear and toss to mix.

Assemble on plates, topping with sliced chicken, dressing, and a sprinkle of sunflower seeds.