This page may contain affiliate links to outside products including the Amazon Associates program, from which I earn a commission on qualifying purchases. Read full disclosure policy here.
A subtly spiced pomegranate liqueur that is delicious added to some soda water or in a bright cocktail – like this Dr. Blossom recipe!
Alright, the last of the promised winter syrups and liqueurs (for now): pomegranate spice liqueur. For those just joining us, you can read the rest of this saga in Part 1, Part 2, and Part 3. Part 1 has most of science notes about making liqueurs.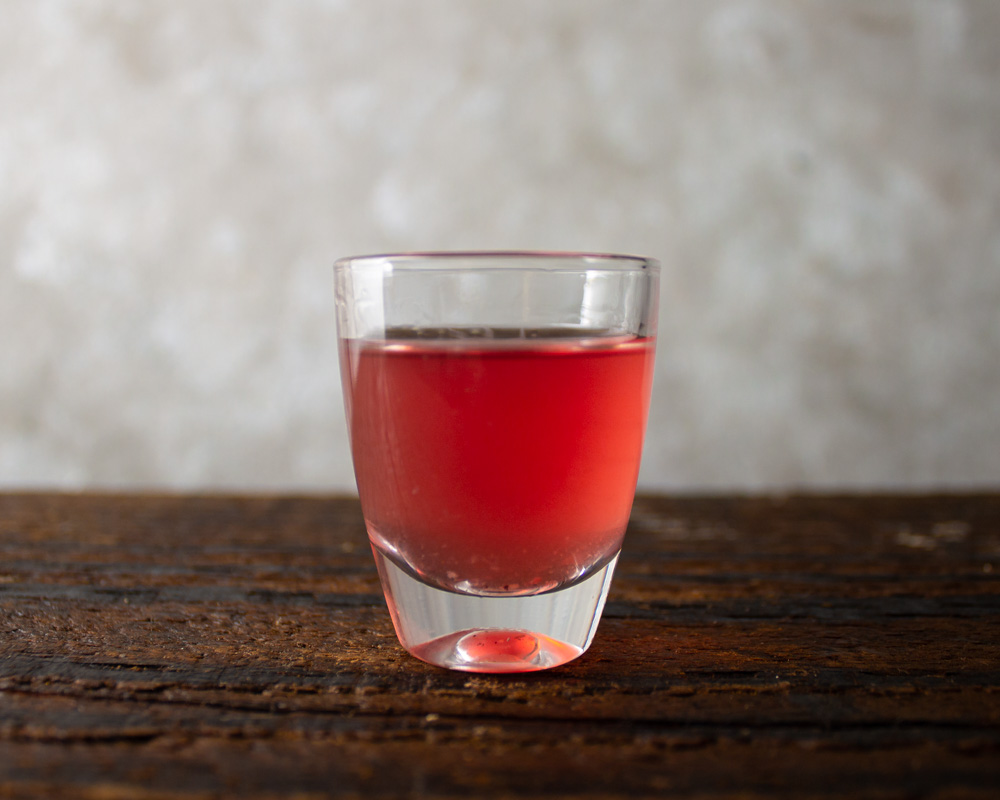 There's not a lot to say about this recipe, besides that it was born out of an "I have pomegranate arils in the fridge that need to be used up" and I ended up with a tasty liqueur – not too sweet – that was fun to play with. Though actually the fact that you can control the sweetness is a great reason to play with making some of your own liqueurs. I find a lot of mass-produced liqueurs incredibly sweet. It makes it challenging to add any other sugar-based flavors to a drink. Your overall result just becomes too sweet for many palates.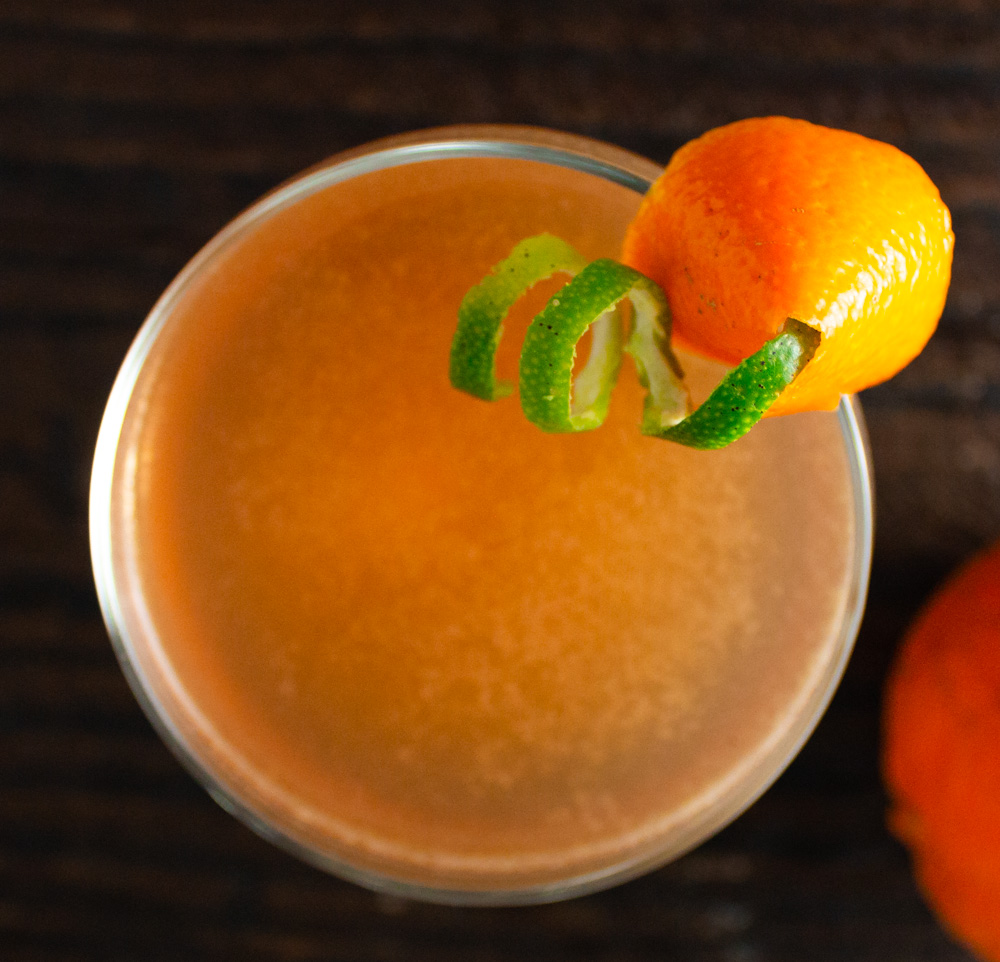 So, make your own and control the sugar. Or switch the type of sugar to add other flavors!
Pomegranate Spice Liqueur
Ingredients
2/3

c/150g sugar

2/3

c/160ml water

¾

c/70g pomegranate arils

1 ½

c/350ml vodka

10

g

about 1 ½" cube sliced fresh ginger

2

g

approx. 3 whole star anise

2

g

about 6 cardamom pods, slightly crushed

2

g

about 15 whole cloves
Instructions
Add spices to vodka in a covered, non-reactive container (glass or plastic) and allow to sit for two days at room temperature. Strain spices.

Bring sugar, water, and pomegranate arils to a simmer in a saucepan until all the sugar is dissolved.

Allow to sit overnight in the fridge. Strain out pomegranate.

Combine pomegranate syrup to the spiced vodka. Add another 80-100ml water to taste.

Store in an air-tight, non-reactive container at room temperature.
Dr. Blossom Cocktail
Ingredients
¾

oz

pomegranate spice liqueur

¾

oz

orange liqueur

¾

oz

gin

St. George Botanivore

¾

oz

orange juice

¼

oz

lime juice

1

dash black walnut bitters

Fee's
Instructions
Shake all ingredients over ice. Double strain into coupe glass.

Twist and fold your peels into fanciful designs* (or just twist them around each other).
Notes
*Cut and twist over the glass so that the aromatic oils are released onto the surface of the drink.