This page may contain affiliate links to outside products including the Amazon Associates program, from which I earn a commission on qualifying purchases. Read full disclosure policy here.
Unfortunately some medical issues are extending the intermission of Strawberry Fest 2019. I was hoping to be back to it by today but my body just isn't cooperating. I promise I will work on having a better prepared lineup of posts for you in the future! I don't want to make you wait for tasty recipes.
This post may contain affiliate links. These help me support the blog so I can continue bringing you more recipes. All opinions are my own.
But in the mean time, how about some teasers from my soon to be released freebie?
I noticed from the chat group that is part of my CSA – Eatwell Farm (use code twists for 15% off your first order) – that many people struggle with what to do with their season produce. Especially if you are trying to cook with only seasonal ingredients. While I have finally hit one year posting recipes here on Twists & Zests, I thought I should put together a few more recipes so you can have more inspiration for what to do with your seasonal produce all in one place.
How about an asparagus and pea pizza for spring?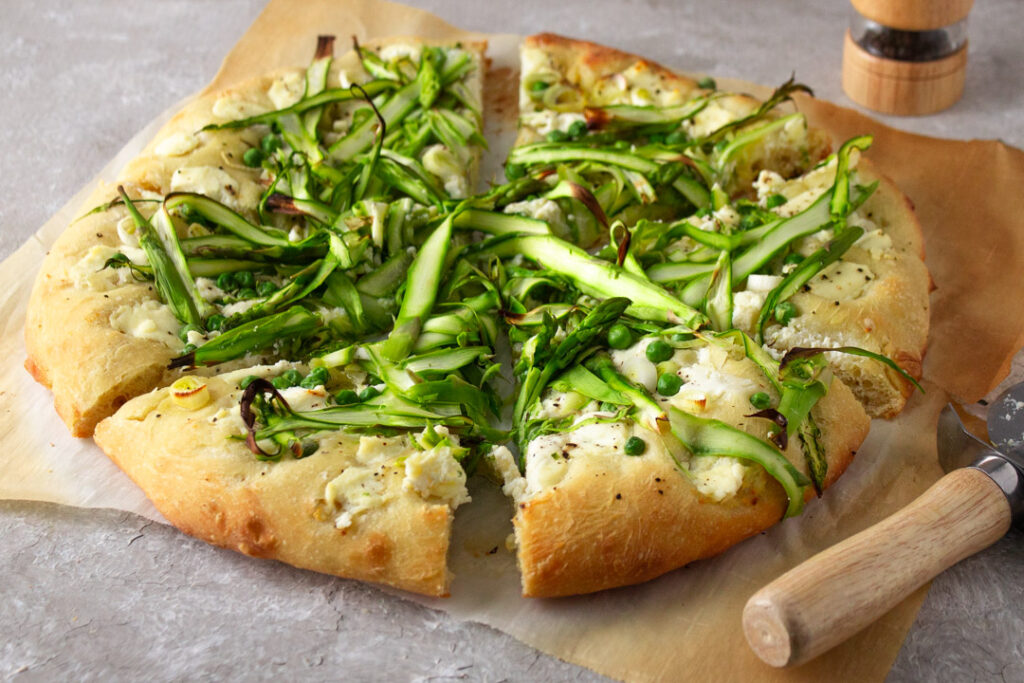 Or a salad with fried eggplants and tomatoes this summer?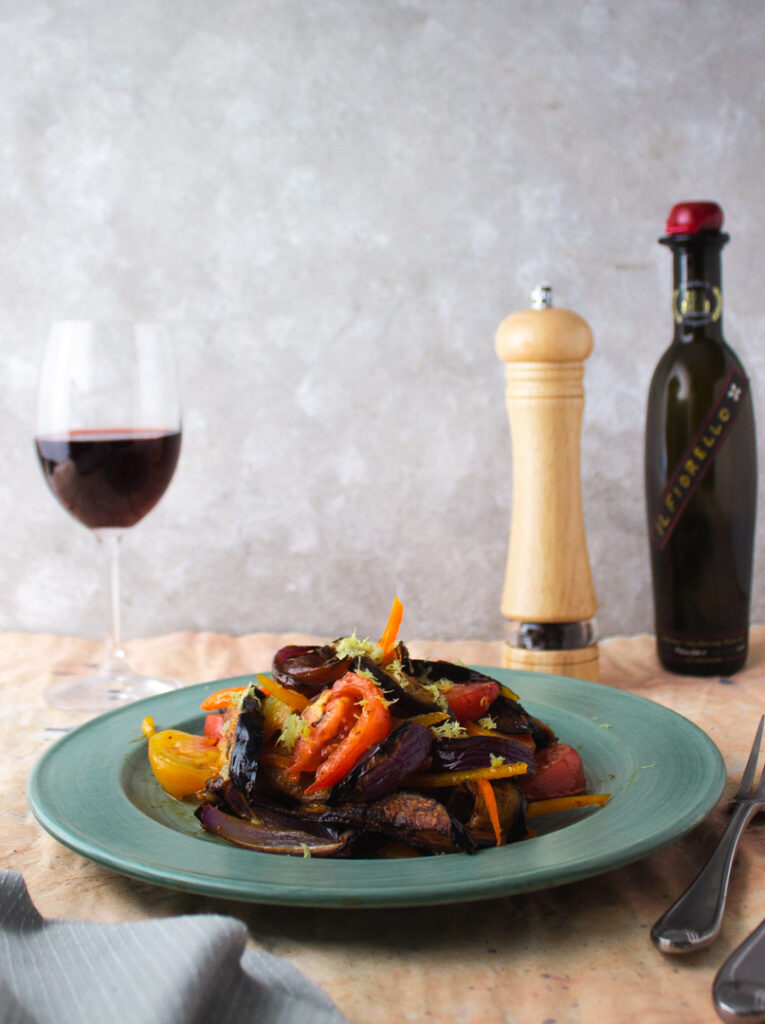 And a sticky pear and ginger cake this autumn?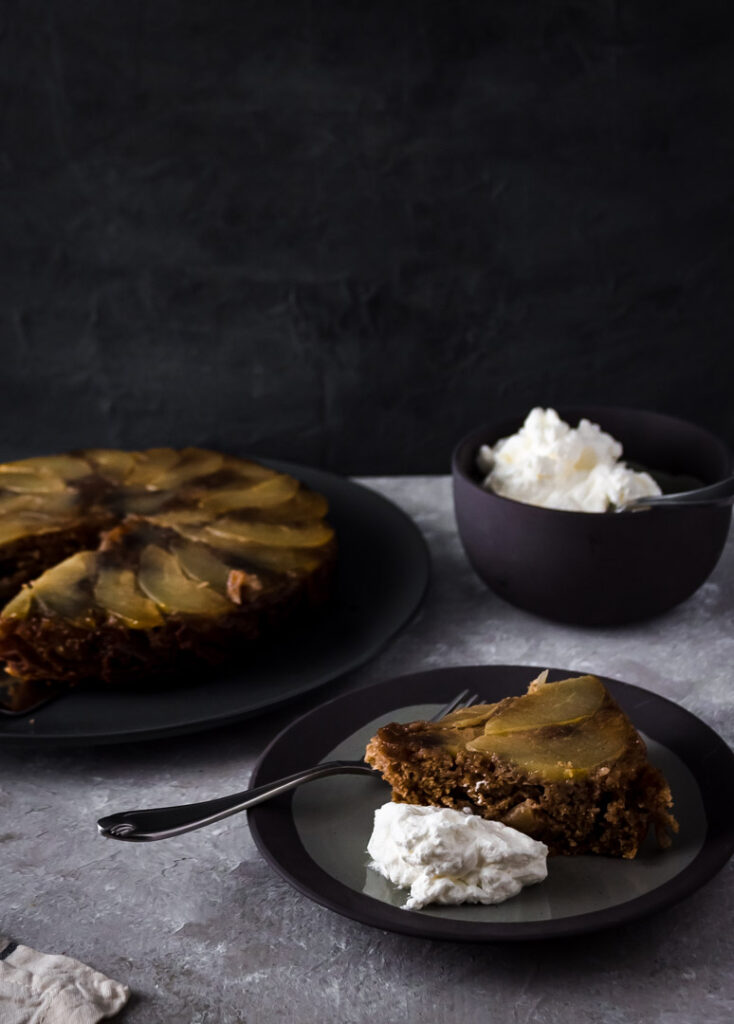 Even arugula top with a heap of caramelized onions for a winter salad.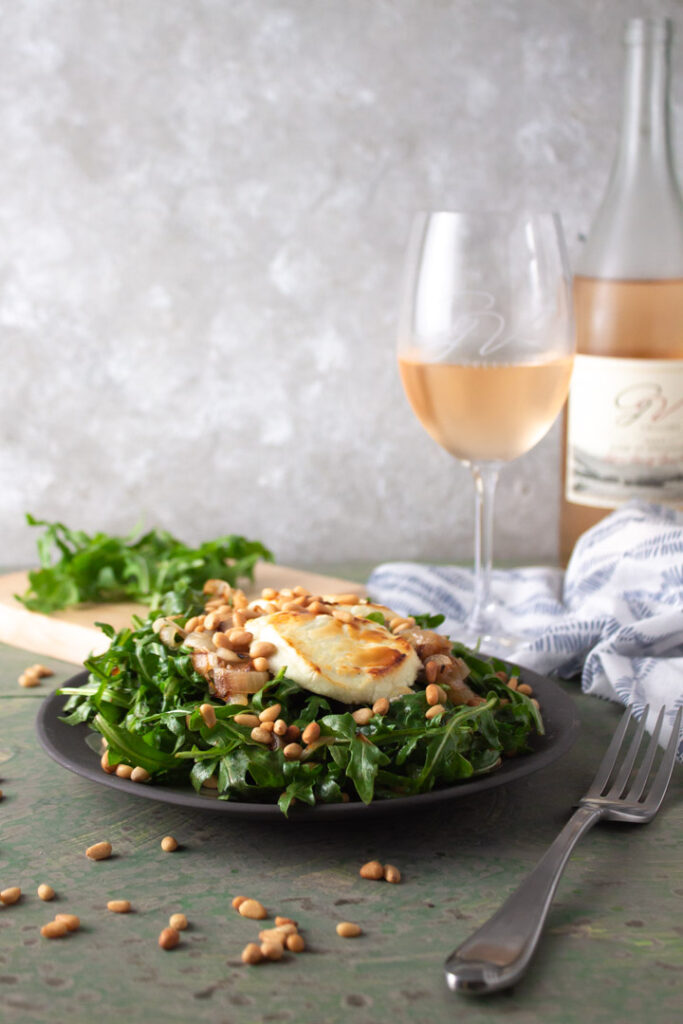 These 12 new recipes will be available soon (erm, as soon as my brain stops being quite so fuzzy that is). And we will be back to the rest of the strawberry-paloozza shortly (when H stops laughing at my feeble cooking efforts from this week – don't worry, I get to laugh at his music learning efforts).