I was going to make tequila variant on a negroni the other day to accompany grilling some chicken (a nice mustard 5-spice marinade I need to work on perfecting). Unfortunately I discovered that we did not have enough Campari. But I still wanted something bitter and vegetal, so time to come up with something different. I kept with the light smokiness of the tequila to complement the grilling and the mustard. A little bit of Campari kept the bitter notes present on the mid palate and the Yellow Chartreuse added to the herbal notes while putting a little sweetness to pair with the 5-spice. I lengthened the drink with Lillet blanc to highlight the vegetal flavors of the other ingredients. The oils from the lemon add a pleasantly contrasting nose to balance the cocktail.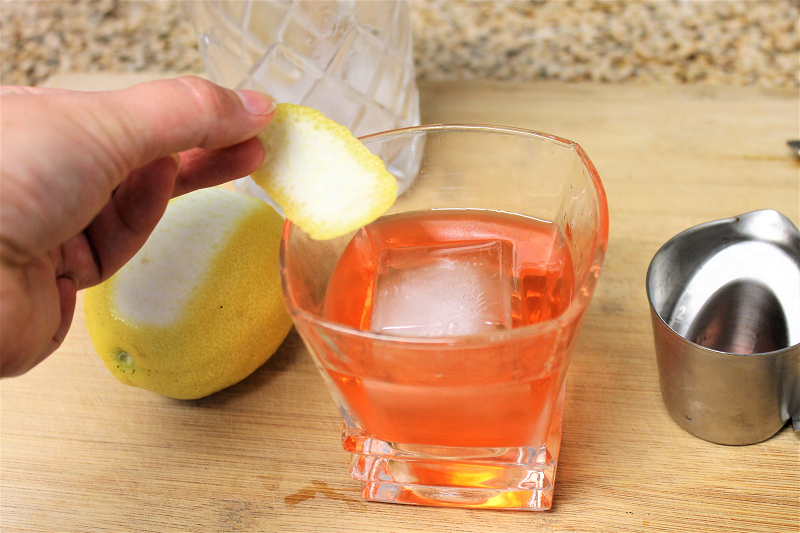 As for the name, well, I really suck at naming things. You may have noticed. I was trying on this one, but the negroni was named after its creator, and I suppose this cocktail is not really a negroni derivation anymore. But the Campari and chartreuse combination reminded me of the bijou, hence a jeweled theme.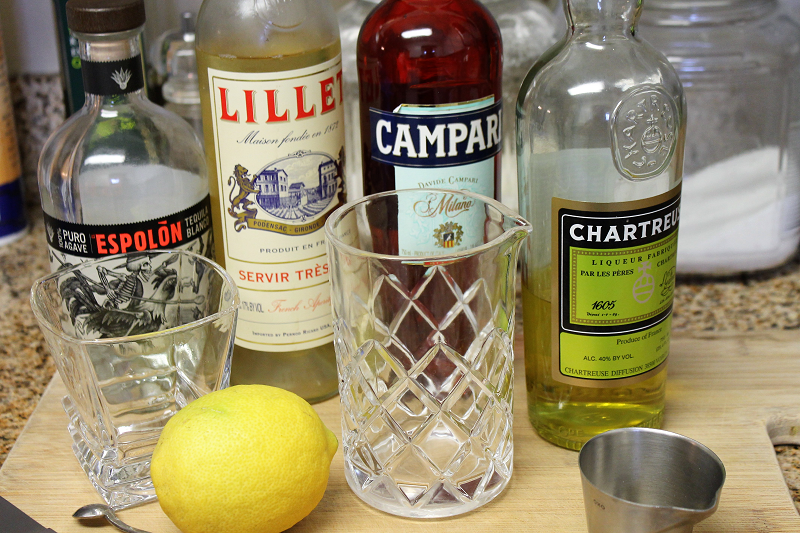 Bittersweet Jewel
Ingredients
1

oz

Espolon tequila blanco

¾

oz

Lillet blanc

½

oz

Yellow Chartreuse

¼

oz

Campari

Garnish: Lemon twist

Glass: 9-12 oz rocks glass
Instructions
Stir all ingredients over ice and strain into a rocks glass with a large ice cube. Twist lemon peel over glass and rub along edge of glass.