I finally have had time and space to do some gardening (beyond a couple plants) again this spring. I now have the beginnings of a vegetable garden, some herbs started, and I'm starting to get rid of the pesky lawn. I really hate mowing the lawn.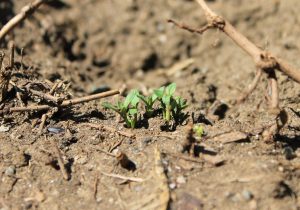 But this does mean that now I have an assortment of fresh herbs to muddle into or garnish cocktails. While these plants are still starting to grow I have to resist taking too much off, but a small sprig here or there adds a nice fresh note to cocktails.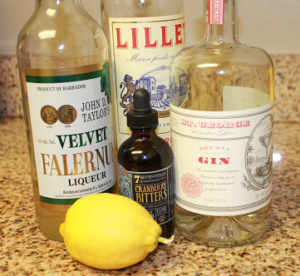 Like most of what I make, this cocktail developed out of what was readily available around me. It was a very warm day (the weather has been all over the place), so something brightly flavored was in order. Initially, while I had the sip and swallow nicely balanced – it was an eminently drinkable cocktail – it was missing the nuances I like to incorporate on the nose which is where the marjoram comes in to play. It just gives the cocktail the extra depth of flavor it was lacking
.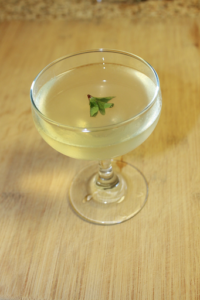 Pairing Suggestions
A bright accompaniment to a salad

Doesn't really have the body to hold up to most meats

Would do well alongside lightly seasoned shrimp
Underserved Herbs
2018-06-19 21:30:37
Serves 1
Ingredients
1 ½ oz St. George Dry Rye Gin
1 oz Lillet blanc
½ oz Velvet Falernum
½ oz lemon juice
1 dash Seven Stills cranberry bitters
Garnish: 1" marjoram sprig
Glass: coupe
Instructions
Shake all ingredients with ice. Double strain into a coupe glass. Roll marjoram sprig between fingers and place on cocktail.
Twists & Zests http://twistsandzests.com/